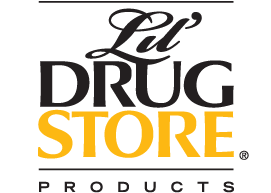 Cedar Rapids-based Lil' Drug Store Products announces its role as exclusive convenience channel marketer of Popchips and Sensible Foods Crunch Dried Fruit snack brands. LDSP now offers a variety of 'better-for-you' snacks to ensure convenience retailers have products to meet the growing demand for healthy snacking.
"Lil' Drug Store Products is an industry leader with a proven record of successfully building brands and we're honored to partner with them," Dan O'Koniewski, Popchips' channel marketing director, stated in a press release. "There's tremendous potential for the Popchips brand to thrive in this channel."
The c-store channel is a top retail destination for consumer snack occasions, but many healthy snack categories are underdeveloped in convenience stores. For example, dried fruit snack sales in c-stores remain only 5 percent of revenue in grocery and mass retailers while sales of meat snacks are nearly equal in both c-stores and mass retail channels. Nielsen retail sales data reports indicate nearly 16 percent growth year-over-year since 2011, estimating continued category growth thanks to the millennial consumer.
Each of the snack brands were selected by LDSP for great taste and 'better for you' benefits such as more protein, less fat and lower calories. Harvest Snaps, Popchips and Sensible Foods Crunch Dried Fruit will now be available in thousands of convenience stores across the country thanks to this partnership.
"Many convenience store retailers have let us know they want to offer 'better for you' snacks, but don't know which items to carry," stated Doug Marquardt, Lil' Drug Store Products director of marketing. "Now retailers have one single source in LDSP that they can trust to help them gain incremental sales for their healthy snack category."