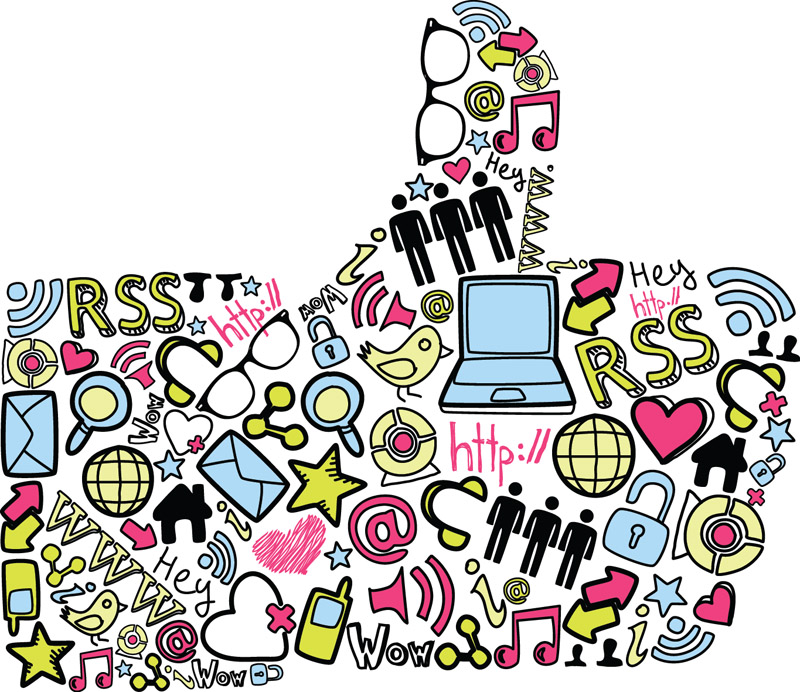 By Chase Castle
chase@corridorbusiness.com
Not long ago, smartphone owners and social media users represented just a fraction of prospective customers for a small or mid-sized company. With spending on online ads surging, however, many businesses in the Corridor are likely to consider new ventures in the digital marketing landscape.
"If there's one thing that's easier about it, it's that in the last year especially, there's been a big consolidation of where people are spending their time on social media and where marketers are spending their money," said Nick Westergaard, head of Brand Driven Digital in Coralville.
According to the Interactive Advertising Bureau's (IAB) Internet Advertising Revenue Report, the third quarter of 2016 saw the highest digital ad revenues on record, and a 20 percent increase over the same period in 2015 – a development IAB analysts attributed to the continued rise in mobile phone use and online videos.
Research analysts with e-Marketer are predicting much of the same for 2017, with digital ad spending on course to grow by almost 16 percent, or the equivalent of $83 billion.
If the past is any indication, however, most of that revenue will be directed to just two places: Facebook and Google, the latter of which is estimated to account for nearly 41 percent of U.S. digital ad revenues, or more than double Facebook's share.
Facebook vs. Google
If Google is the Goliath of online advertising, then Facebook has become an unlikely David. Its total number of active users grew from 1.59 billion in the fourth quarter of 2015 to 1.86 billion in the fourth quarter of last year.
Twitter – considered a social media staple for close to a decade – by contrast has experienced a virtual plateau in its overall active users. According to Zack's investment group, the company's total number of users remained static, around 320 million, throughout last year.
"It really shows that when you look at where people are spending their time, [it's on] Facebook, Instagram and Snapchat – those three," Mr. Westergaard said. "Twitter has fallen exponentially, and those three are all growing, while all of the other buckets of social media are getting smaller."
Google AdWords, the world's most popular 'pay-per-click' advertising service relies on specific search terms input by users. That interface, combined with the popularity of Google search, favors intent-based advertising, or targeting individuals who already know what they want and are at a specific point in the purchasing process, according to Josh Krakauer, founder and CEO of Sculpt in Iowa City.
Facebook, meanwhile, has vast amounts of personal data drawn from user profiles that allows advertisers to reach narrower demographics related to age, geography, hobbies and more.
"I see Facebook as really successful at bringing brand awareness to a specific audience segment in the right place," Mr. Krakauer said. "Facebook is extremely good at knowing you the person."
Which medium, then, is best for businesses in the Corridor?
"Most times, the answer I use is 'both,'" Mr. Krakauer said. "But the broad answer is that for companies that haven't built the demand for their solution, they may fare better on Facebook."
Find a voice and use it
Regardless of which social media platforms a business opts for, some rules are universal: Be friendly but professional, and promote content that appeals to your specific audience.
"It has to be giving people nuggets of information that make them feel good, aspire to something or see you in a positive light," said Katy Brown, senior digital strategist with Meld in Coralville.
Those elements help explain part of the appeal of the photo-sharing service Instagram, she said, where imagery can be used for anything from showing off a new product to conveying an abstract theme, all of which can help a company find like-minded customers with fitting buyer personas.
Also important is the value of interaction. All too often, Mr. Krakauer said companies resign themselves to one-way communication, and leave customers' "hanging" with no reply to their comments or tweets.
"That's a huge problem," he said. "'How do we turn comments off' is a comment we hear from [our clients] a lot, and that's the whole point."
Not only can responding to what customers are saying help engender people to a particular brand or business, but paying attention to customers' conversations helps identify complaints. Although most dissatisfied customers don't formally voice their negative experience, the minority that do present an opportunity.
Beyond the potential for discovering legitimate product or service flaws, the mere act of responding to a customer on Facebook who wasn't satisfied with their purchase, for example, demonstrates attentiveness and empathy to a broader audience.
Investing in a social media presence also serves customers' demand for customer service on the mediums they most prefer. Mr. Krakauer said a recent report indicated that some users prefer using Twitter instead of the phone for customer service interactions outright. Customer service over Twitter is also less expensive than its traditional alternative. According to an article published by Forbes last April, the average cost of a Twitter response is $1, as opposed to interacting through a traditional call center, which costs about $6.
"The best plan for an organization is to develop a culture of experimentation and embrace the fact that there will be changes," Mr. Krakauer said. "Companies that test and learn quickest win."
Ready, Action!
Most web-savvy businesses have already embraced photos and blog posts as a way to increase exposure to their brand, but video remains the next frontier. Yet despite well-documented evidence illustrating users' appetite for video, relatively few small- and mid-sized businesses try to produce their own. Mr. Westergaard said part of that gap is due to the expenses associated with professional video production.
"In many cases, you still need that [budget] for bigger content and more polished commercial messaging or introduction videos," he said. "But when you look at other forms of video – live video, increasingly – I think you're showing that behind-the-scenes access that is so important."
Jamie McFadden of MindFire Communications agrees. She said businesses also should note that there are different standards for videos found on social media, as opposed to ones created for investors or mainstream TV audiences.
"There's a difference between social and blog content versus corporate content," Ms. McFadden said. "It doesn't have to be high production quality for a lot of this stuff."
Ms. Brown said businesses should also be willing to experiment with different hardware setups, like small, external microphones to complement cell phone videos, or a camera stabilizer to minimize shaking.
"For anybody who's looking to get into that space, test it," Ms. Brown said. "Get on Instagram, make a video, see how your audience engages with it and get yourself comfortable with it."