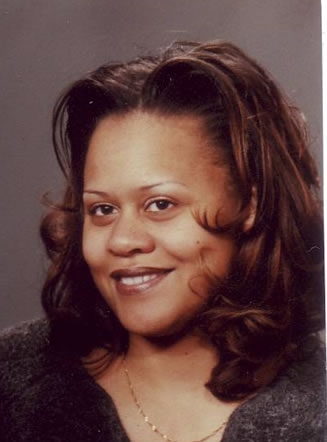 Executive Director
Marion Independent School Foundation & Alumni Association
Age: 39
When LaNisha R. Cassell first moved to the Cedar Rapids area from Washington, D.C. with her husband in June of 2004, she didn't know where she would be working.
Her husband heard about an executive director opening with the Marion Independent School Foundation & Alumni Association.
She began the part-time position in January of 2005.
"I've always enjoyed working with people. My strengths in relationship-building and effective communication are why this is a great fit," she said. "Education is a cause I truly believe in, and I am proud to put my skills to use in this way."
The Marion Independent School Foundation and Alumni Association is a non-profit organization specifically established to provide educational enhancement opportunities for faculty, students and communities of the Marion Independent School District.
"My role is to lead and facilitate public awareness and raise needed funding via relationship development, marketing campaigns, fundraisers and community events, as well as serve as a liaison for alumni relations," Ms. Cassell said.
In the past, she worked as a technical writer and recruiter with Wood Consulting Services in Washington, D.C. That communication background has helped her be successful in her current position, she said.
Kathy Horan, executive director of Aging Services, is one of the many people who nominated Ms. Cassell and says she has been responsible for overseeing nearly $1 million in assets, including investment, endowments and donor contributions.
"Ms. Cassell has been raising community awareness; marketing the services and programs of the organization with a regular newsletter, website, public service announcements and direct contact with the community and local business leaders," Ms. Horan stated in her nomination of Ms. Cassell.
Ms. Cassell coordinates events such as an annual golf tournament, a teacher recognition-themed winter fundraiser, the Drive for Five campaign, a mobile military showcase, the All-School Reunion and historic tours through Marion.
"Ms. Cassell has been able to increase awareness among donors by emphasizing matching gift programs, producing an annual report, creating personal appeal letters and building one-on-one relationships with individuals and groups," Ms. Horan stated.
Ms. Cassell says her proudest achievement to date has been implementing the organization's annual fundraiser, For the Love of Marion. The event will be in its seventh year in 2013 and is held at Lowe Park in Marion.
"It's designed to recognize the achievements of district teachers, raise dollars and continue building strong alumni and, community and business relationships," she said.
The most rewarding part of her job is getting to know the alumni from Marion High School, she said.
"They are such nice people with truly interesting stories to share," she said. "Over the last almost eight years, the relationships I've developed have really gone a long way toward the success of the organization overall. It's been very rewarding professionally and personally."
The most challenging part of her job, she said, is speaking in public, "though it has gotten easier over time, speaking in front of large audiences is a challenge for me. Knowing the ins and outs of the Marion Foundation as well as the respect I have for the cause of the Marion Foundation, alum, faculty and community makes it worth the butterflies," she said.
Ms. Cassell is a 2007 Leadership for 5 Seasons graduate, and in 2011 she served on the Cedar Rapids Charter Review Commission. She is a board member for Aging Services Inc., is involved in her church, the Cedar Valley Bible Church, as a Sunday school volunteer and serves as a room parent at the Cedar Valley Christian School.
Ms. Cassell grew up in Washington, D.C. and now lives in Cedar Rapids with her husband, Karl, and two children, Lydia Grace, 7 and Solomon Joseph, 3. She has a bachelor of science degree in English with a minor in public relations from Frostburg State University in Maryland.
-Lindsey Cook