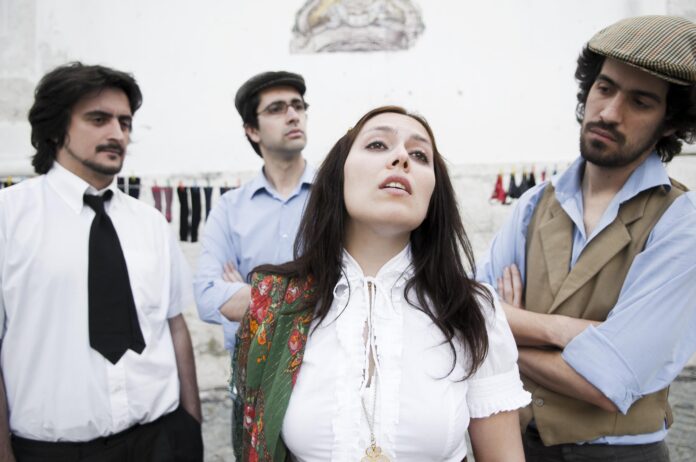 Collaboration across Midwest makes festival possible
By Sarah Binder
CEDAR RAPIDS–The fifth annual Landfall Festival of World Music will bring more than 50 musicians from around the world to Cedar Rapids. But it wouldn't be possible without a little help from neighbors in Chicago, Madison, Milwaukee, Minneapolis and Bloomington, Ind.
In 2008, Landfall became the sixth world music festival to take place in the Midwest during the month of September. This allows the organizers to share resources.
"It enabled us to access this amazing talent pool that's here for a short period of time, that we never, ever, ever, ever could have assembled on our own initiative," said F. John Herbert, executive director of Legion Arts, which is presenting the festival.
He described the arrangement as a win-win-win: The artists get to book more shows while they're already in the region, the festival hosts have access to more talent for less money, and the audience experiences a better show.
This year's musicians hail from 10 countries, including Brazil, Portugal, Sweden, Tunisia, China and Mexico. Locations this year include CSPS Hall, Opus Concert Café and the African American Museum of Iowa. Saturday's free line-up will be at Greene Square Park in downtown Cedar Rapids.
Landfall aims to book high-quality bands that reflect their cultural traditions, but are also accessible to a Midwestern audience.
"I don't think it's something we really intended, but something we discovered as we were putting it together, is the influence of hip-hop around the world," he said. "Even while you're experiencing a musical form you may have never heard before, there's a hook."
Throughout the years, the festival has averaged between $25,000 and $50,000 annually to produce, Mr. Herbert said.
Each international act typically costs between $2,000 and $4,000 to bring in. The Landfall Festival of World Music and Legion Arts receive support from the Iowa Arts Council, the National Performance Network and the hotel-motel fund of the city of Cedar Rapids.
"If I was flying them in from Stockholm, or even New York, we'd be looking at costs that are much higher than that," he said.
The planning begins each October, when Mr. Herbert travels to Europe for WOMEX – a showcase of world music that allows him to scout acts for the following year. By December or January, all the Midwestern festivals come together to plan, and he tries to finalize the schedule by early summer.
"It's a compelling mix of excitement and discovery," he said. "But it's also, you know, there's a lot of stress; just good old fashioned hard work."
Still, no amount of planning and regional cooperation can prevent all the complications of moving bands across borders and language barriers.
"Sometimes, you talk to an artist for months, and for some reason it doesn't work out," Mr. Herbert said.
This year, a group from Africa was forced to cancel their United States tour because one of their previous engagements in France fell through. But when Legion Arts realized the Minneapolis festival would also be affected, they were able to coordinate to share a few artists and fill the gaps. Similar collaborations happen year-round, he said.
Mr. Herbert said once he sees the reaction of the people in the audience, all the hard work pays off.
"The best part of it, really – even though it's 5 years old, and a relatively young festival – I'd like to think it has an impact on the audience and the community."
Legion Arts presents Landfall Festival of World Music
Sept. 19-22
CSPS Hall, 1103 Third St. SE, Cedar Rapids, and other Cedar Rapids locations
Cost: Wednesday-Friday: $10 per concert, $20 for a day pass of three concerts,
$50 for festival pass (limited number available). Saturday: Free
For more information: visit the Legion Arts website.