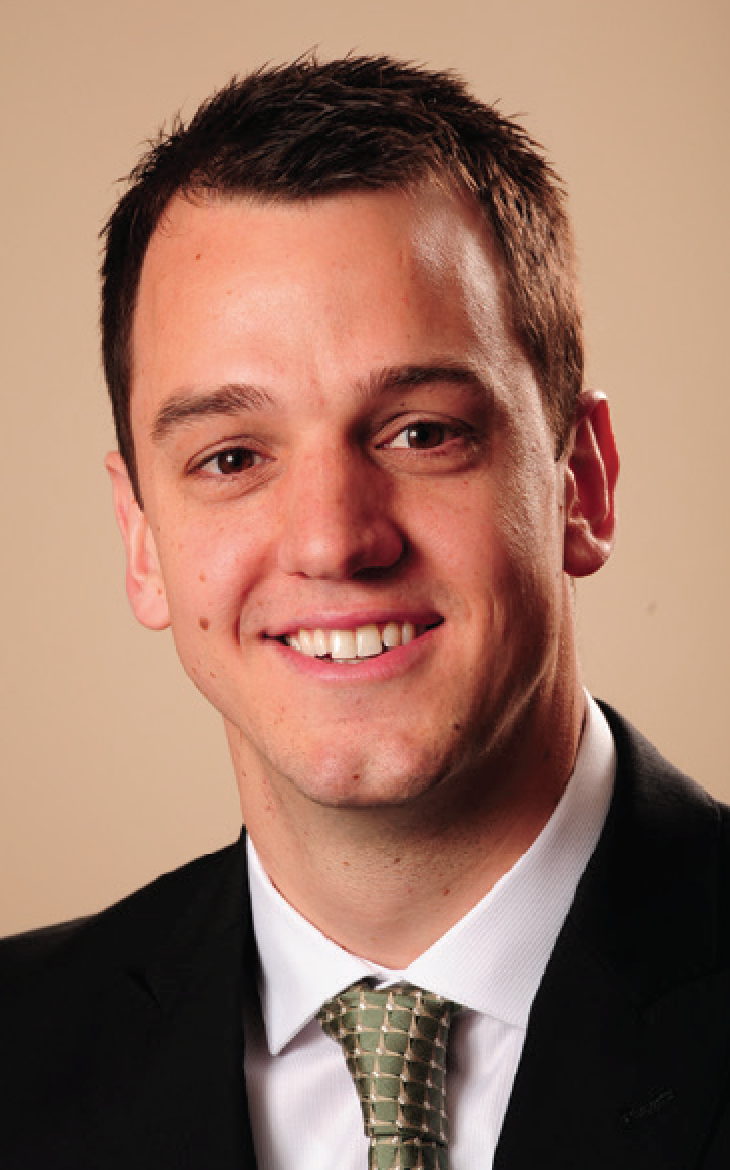 Age: 32
Occupation: President, Securian Advisors MidAmerica
What was your first job?
I was a summer janitor for the Cedar Rapids Community School District.
What's the best advice you ever received?
My dad taught me the best way to build success is to live a life of significance. He explained, "Significance comes from helping others."
What do you consider your greatest professional achievement(s)?
Above all, though, I am most honored to be appointed president of Securian Advisors MidAmerica.
What would most people be surprised to learn about you?
I love to cook.
What do you know now that you wish you had known earlier in your career?
Manage your energy, not your time.
How do you ensure a balance between work and your personal life?
The only constant is I try to block off uninterrupted time for my wife and son.
What's something people should know about your generation in the workplace?
I believe our generation wants to do good, not just well.
If you had $1 million to give, what causes would you support?Much of it would go towards helping kids in our community and Nicaragua.
What is the biggest issue facing the Corridor?
In our community, the biggest obstacle to efficiently moving forward is unity.
What do you want to accomplish by the time you are 50?
To live a life of significance, hoping one day to hear, "Well done, good and faithful servant."
What book are you currently reading?
"How to Win Friends and Influence People" by Dale Carnegie.
Who are your local mentors?
My dad, Brian Zimmerman.