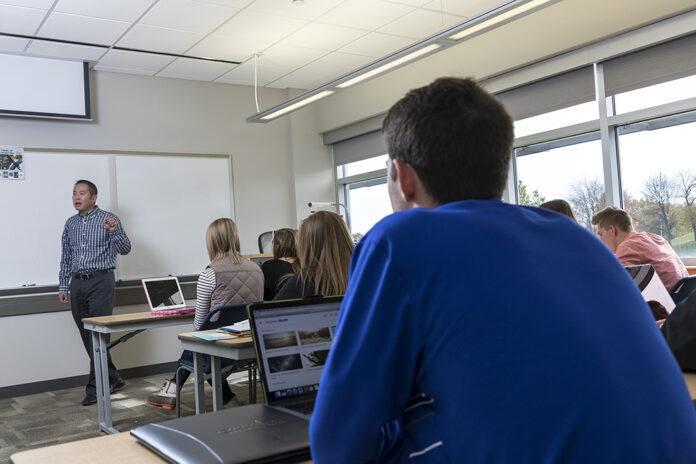 Kirkwood Community College announced Feb. 13 it is closing or modifing three programs and is laying off faculty and staff due to low enrollment.
Citing a need to reallocate resources in order to "bring future budgets in line," the university is closing the Dental Technology and Energy Production and Distribution Technologies program. Closure will take effect once current students finish their studies in those areas, according to a release.
"Part of our mission is to identify community needs in order to provide exceptional education and training for the communities we serve across our seven counties," said President Lori Sundberg. "Those needs change over time. As an institution tasked with being good stewards of the public funds we receive, it is our duty to change with them. While that sometimes involves difficult decisions, we are making these changes in order to better serve our area. At the same time, the higher education landscape is shifting to focus more attention on student-support, and Kirkwood has adjusted our approach and resources accordingly to increase student retention and completion. The greater the number of our graduates, the greater the impact they will have on our region."
A "small reduction" in faculty and staff will also take place, as a result of program changes, previously announced facility closures and low enrollment in several programs.
Kirkwood's truck driving program will change after the university conducted a long-term viability analysis. The behind-the-wheel portion of its CDL-A program will be eliminated once the current class finishes, with discussions underway to have a third party provide this training for students in the future.
Area transportation companies support this decision and more updates are expected in upcoming weeks, the release said.
The truck driving program experienced declining enrollment over the last five years and requires maintaining of technology and equipment.
In January, Kirkwood announced it is moving a "majority" of its Iowa City operations to the Kirkwood Regional Center at the University of Iowa in Coralville, effective this fall.
The Gazette is reporting 28 faculty and staff are affected.