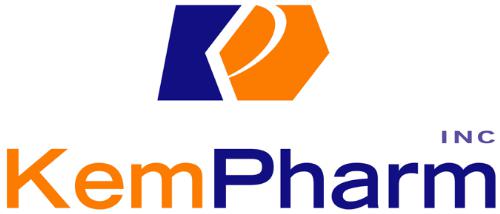 By Adam Moore
CORALVILLE—KemPharm Inc., a small biopharmaceutical company focused on the development of safer pain therapies, has announced a $60 million financing deal with New York-based Deerfield Management Company to assist in the development of promising new medications that could combat the growing epidemic of opioid abuse.
The deal provides KemPharm with $10 million through a convertible note, which can be converted into shares of the company's stock, and up to an additional $50 million through a senior term debt facility. As of the deal's closing on June 2, the company had accessed $15 million through the term facility. The terms of the debt-to-equity conversion process were not disclosed.
Johnathan Leff, partner with Deerfield Management, has also been named to KemPharm's board of directors.
The financing will allow KemPharm to fund the continued development of its lead prodrug, KP201, an abuse-resistant form of hydrocodone, including the clinical trials needed to secure FDA approvals, said Travis Mickle, president and CEO of KemPharm.
When asked about the specific structure of the deal, Gordon "Rusty" Johnson, COO and CFO of KemPharm, said that the loan financing helped reduce the dilution of existing equity in the company, and was a testament to Deerfield's belief in the company and its products.
"KemPharm is in an enviable position, in the sense that it doesn't have many more clinical trials to do, and I think Deerfield viewed (the clinical trials) as relatively low-risk, so they were willing to create a term debt facility," Mr. Johnson said. "With a lot of early-stage life science companies, because the science is so speculative, it's hard to get people to lend you money. In this case, we got their vote of confidence."
In the case of KP201, that confidence will likely pay off if the FDA gives final approval for the drug. Composed of hydrocodone and acetaminophen that has been re-engineered at the molecular level, KP201 only metabolizes to hydrocodone when it is exposed to digestive enzymes in the small intestine. That discourages abusers from snorting or injecting the drug, because they will not experience the "high" associated with the powerful opioid.
"It's far better than the current approaches, which are all kind of based on adding glue or wax or a sticky substance to make it difficult for abusers to access the drug, " said Mr. Mickle of the company's engineering approach, known as Ligand Activated Therapy (LAT). "That's better than nothing, but it's not this very simplistic molecular approach where it doesn't matter what else you add to it, it's still going to have its benefits."
Mr. Mickle notes that the other benefit of KemPharm's LAT approach to drug development is the ability to reduce undesirable side effects in existing drugs. With KP201, researchers have also been able to reduce the constipation side effects that many users experience.
The company plans to file a new drug application (NDA) for KP201 with the FDA by the middle of 2015; the review process is expected to take about eight months – an accelerated schedule based on the urgent need for abuse-resistant painkillers.
KemPharm has a number of other abuse-resistant products in its pipeline, all of which will get a development boost from the cash infusion from Deerfield. Among the most promising are KP511, a hydromorphone prodrug; KP606, an oxycodone prodrug; and KP415, a prodrug of methylphenidate (more commonly known as Ritalin).
"KP201 is the superstar of the group," noted Mr. Mickle. "That's very typical, as you have one lead product that kind of paves the way for everything else. If it does well, then everybody gives you more credit for the rest of them."