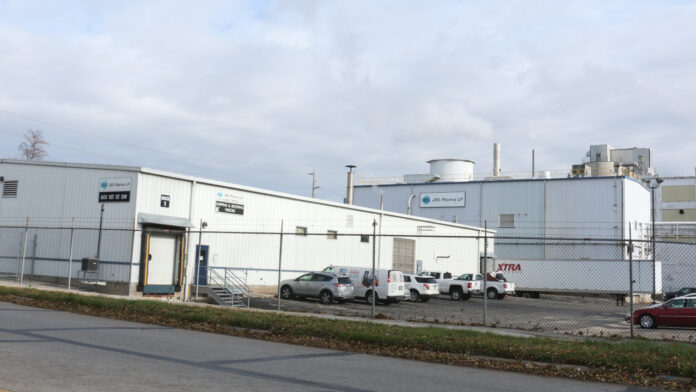 JRS Pharma has formally announced the expansion of its manufacturing facility in Cedar Rapids.
Construction of the new facility will begin this fall, with operations commencing in early 2024, according to a release from JRS Pharma.
A groundbreaking ceremony for the JRS Pharma expansion in Cedar Rapids will be held Tuesday, Dec. 6, with local government and company representatives on hand.
The expansion will be a two-story 9,200-square-foot precast building, adding additional capacity at their existing 725 41st Ave. Dr. SW site. The new facility will manufacture Microcrystalline Cellulose products.
A development agreement with the city was announced in September, under which the Cedar Rapids City Council sponsored JRS Pharma's application for state financial assistance for the manufacturing project.
As market demands continue to grow, JRS Pharma is dedicated to adding additional production capacity to meet their customer's needs. The project will also include a new production line for various MCC products and will add a number of new high-value jobs with positions in operations, maintenance, warehouse, and quality.
JRS Pharma is a leading manufacturer of excipients, offering a complete portfolio of excipient solutions for the pharmaceutical and nutraceutical industries. The company's excipients portfolio includes high-functionality excipients, binders, disintegrants, lubricants, functional fillers, thickeners, gelling agents, stabilizers, carriers, and coatings, along with technical and formulation support to address customer needs.
JRS Pharma, a member of J. Rettenmaier & Söhne Group (JRS), has multiple manufacturing facilities worldwide, including Cedar Rapids, Nastola, Finland, Changzhou, China, Ahmedabad, India and Weissenborn, Germany.