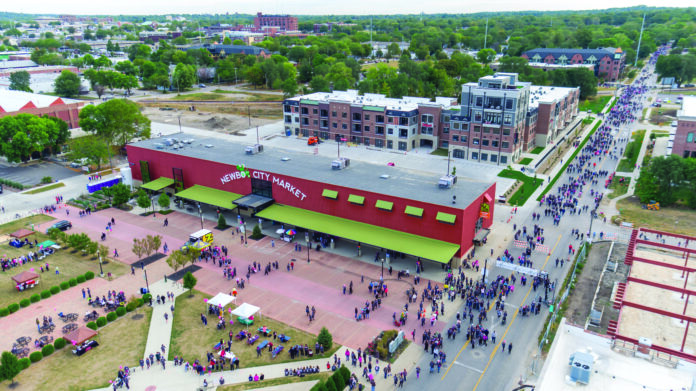 A residency program complete with business incubation space, programming stipends and studio space is coming to NewBo City Market in 2023.
According to a press release, one artist will receive $6,000 in free rent at the market for the entire 2023 calendar year, $5,000 in stpiends for art-related public programming, $1,000 in art materials and space furnishings, a $1,000 art commission for a new work of art for the market, childcare stipends and one-on-one business coaching from Director of Equitable Business Development Yaholi Machado.
A panel comprised of an art educator, curator and two artists will select the artist in residence.
Interested applicants should contact Senior Director of Market Operations Sarah Blais with three work samples. Applications are due Dec. 23 and responses will be sent out Dec. 30.
NewBo City Market hosts free arts programming and encourages visitors to eat and shop in the historic neighborhood. It is home to 25 individually owned businesses ranging from prepared food to retail to service-based companies. The market also incubates artists in small business retail incubation space.
Nearly 300 events are hosted each year on the market's yard or inside Rotary Hall.
On Oct. 15, NewBo City Market celebrated its 10th year in Cedar Rapids' New Bohemia District. In August, the market received a $25,000 gift from First Interstate Bank to promote sustainability and resilience through Cedar Rapids-based entrepreneurs.