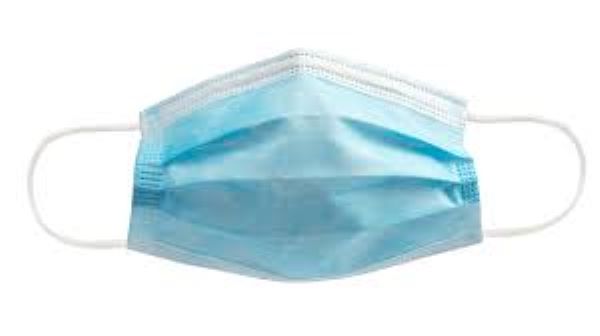 The Johnson County Board of Health on Tuesday voted unanimously to pass a face covering/mask regulation for all of Johnson County, potentially putting more teeth to a mask resolution passed by the county's Board of Supervisors on July 23.
The regulation from the Board of Health would require every person in Johnson County to wear a face covering or mask when in public settings indoors and outdoors, including but not limited to stores, schools, public transportation and other public settings where keeping six feet away from others is not possible. It would apply to all areas and municipalities in Johnson County, unless a city has previously issued an order, and would make a first offense a simple misdemeanor with a fine ranging from $105-$885.
Johnson County Attorney Janet Lyness had previously said that the county supervisors' resolution was basically "unenforceable" without a regulation from the Board of Health and an approval by the Board of Supervisors. The proposed regulation will now go to the supervisors for a vote Thursday at 9 a.m.
The move would make Johnson County one of the few local governments to institute a masking requirement, following the cities of Muscatine and Iowa City.
Gov. Kim Reynolds has said that Iowa cities and counties lack the authority to institute mask mandates, and has rebuffed calls to institute a statewide order like those found in neighboring Illinois and Minnesota. She has instead partnered with the Iowa Department of Public Health to launch a new mask encouragement campaign, called #StepUpMaskUpIA. CBJ