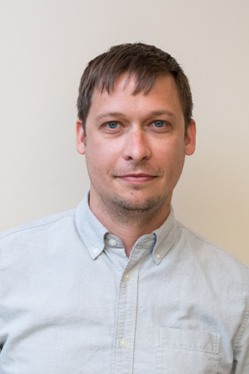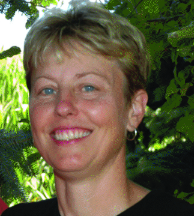 John Richard
Founder and Filmmaker
Bocce Ball Creative Studio
Age: 33
John Richard earned a degree in environmental science from the University of Iowa, but after taking photos for several years during mountain climbing and working for The Daily Iowan, he realized he enjoyed photography more. It lit a fuse that led him to interesting opportunities and meeting many different people.
"John is one of the leading creative thinkers and producers in Iowa's Creative Corridor," Amanda Styron, co-founder of Vault and Seed Here, stated in her nomination of Mr. Richard.
Four years ago he decided to try filming. His short films have been featured in film festivals and on Slate.com.
"It was the first time I realized I liked that even better than still photography," said Mr. Richard.
He is thankful for his mentor, Danny Wilcox, who helped him learn photography and film. Mr. Wilcox is an advisor in the The Daily Iowan photo department and photojournalist. Mr. Richard worked as an assistant on Mr. Wilcox's film project, "Driftless," which was nominated for an Emmy.
Since then, Mr. Richard has launched Bocce Ball Creative Studio, where he works on a wide range of projects. He takes photographs and is a cinematographer on client projects.
"I never took myself seriously as an entrepreneur until a few years ago," Mr. Richard said.
His dad is self-employed, which is where the younger Mr. Richard thinks he might have formed an interest in entrepreneurism.
He helped create the "Why We Create Here" video for Iowa's Creative Corridor and "City of Literature," an hour-long documentary about the history of creative writing in Iowa City that he worked on with Ben Hill and aired on IPTV. His other projects have taken him around the world, to the top of Mount Kilimanjaro and the rainforests of Sri Lanka.
His dream is to build a company that works with multiple clients who work to make a positive impact.
"It's nice when a project feels like it has a value to society or the community," said Mr. Richard.
In the future, he plans to work on bigger projects related to the natural history of Iowa.
-Jessica Carbino