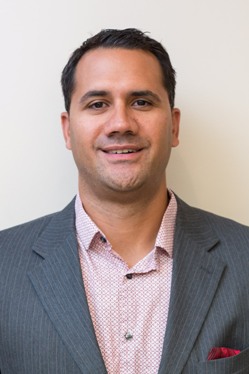 Jerry Waddilove
COO
SouthGate
Age: 35
Ever since high school, Jerry Waddilove had a feeling he was going to end up in the banking field.
His interests in finance and statistics courses lead him to a part-time job at Hills Bank and Trust during his junior year of college, which started a 13-year stretch in commercial banking throughout the Corridor.
When a new opportunity arose to take on a more senior role at a private company, Mr. Waddilove accepted the position as COO at SouthGate.
"I like the variety and creativity," Mr. Waddilove said.
Some days he will review a project for a home, the next for a community building. The banking industry had a lot of regulations, but in this new role he is allowed to be more creative. And his professional relationships he developed over time carried over to his new role.
"I'm proud of helping to start or create businesses in our community and help make them successful," said Mr. Waddilove.
He also likes to help students by volunteering in the Junior Achievement program where he goes to elementary classrooms to share his perspective as someone in the business field.
"I feel there are real benefits teaching our children about the banking industry," said Mr. Waddilove.
In addition to that program, he also dedicates his spare time assisting the March of Dimes with sponsor goals and putting a team together for a fundraiser walk as well as participating in the Noon Rotary Club.
"Jerry is a well-respected professional in the commercial banking arena in Eastern Iowa who is making a leap to a C-level position with Iowa City's leading land developer and property management company," Adam Ingersoll stated in his nomination of Mr. Waddilove.
Mr. Waddilove hopes to continue to help SouthGate be successful and raise his children to have the desire to also give back to their community.
-Jessica Carbino