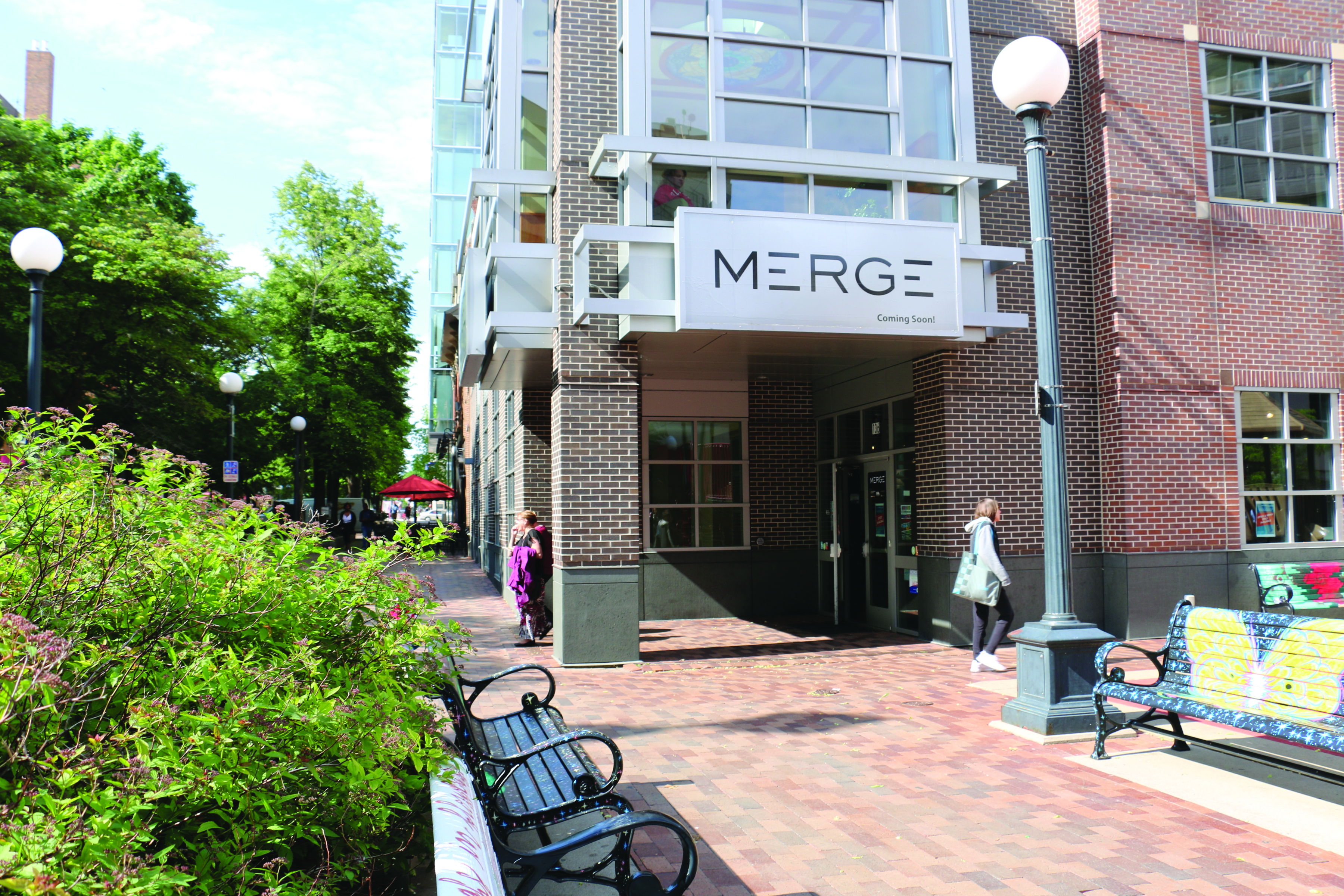 Java House is a mainstay on the Iowa City coffee shop scene, as well as the Corridor Business Journal's list of Best Coffee Shop for a Business Meeting. This is Java House's third time on the list, winning also in 2006 and 2012.
The secret to the business' success is simple, according to owner Tara Cronbaugh.
"We try to set up a good experience," she said. "We want you to be comfortable sitting next to the guy with purple hair or the guy in a suit and tie."
The buzz of people communicating with each other also contributes to the atmosphere.
"You feel comfortable with action around you; when it's not so quiet, nobody wants to hear themselves talk," Ms. Cronbaugh said.
Ms. Cronbaugh opened the first Java House in the downtown Prairie Lights Bookstore in 1994. Later that year, she opened the shop at 211 E. Washington St. Since then, stand-alone shops have opened at 1575 S. First Ave. and 713 Mormon Trek Blvd., and three are open in the University of Iowa Hospitals and Clinics.
"I can't believe it's been almost 20 years," she said. "Coffee doesn't ever go away."
While Wi-Fi and laptop computers have changed the way customers study and go about their business, the ambiance of the downtown store remains the same.
"If we change too much, everybody gets mad," Ms. Cronbaugh said. "People go to places because of nostalgia and history."
The menu also keeps customers coming back, she said. All locations serve high-end coffee and homemade pastries, soups and lunch items. A couple thousand food items are prepared every day in the bakery at 150 Stevens Dr. and delivered to each of the sites early in the morning.
Ms. Cronbaugh opened Heirloom Salad Co. last year adjacent to the downtown location. The establishment serves soups, salads and pasta, allowing customers to choose their own ingredients. Heirloom also serves breakfast with made-to-order omelettes, oatmeal, pancakes and breakfast sandwiches.
Like the custom-made cups of coffee, breakfast and lunch items are prepared in the open space.
"We make as much as we can in front of the customer," Ms. Cronbaugh said.
-Angela Holmes