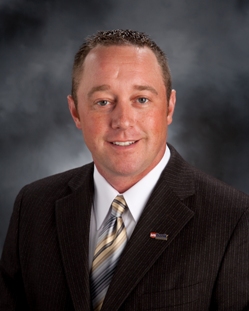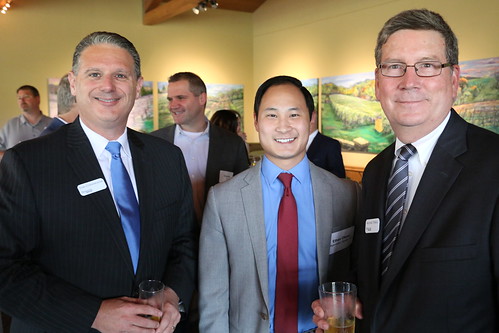 James Erickson
Mortgage Loan Originator
U.S. Bank Home Mortgage
Age: 38
He is successful and passionate.
James Erickson, a mortgage loan originator at U.S. Bank Home Mortgage in Cedar Rapids, has been named for nine consecutive years to the President's Circle as a Pinnacle Award winner, which recognizes the top 3 percent of performers, which is the top 36 lenders out of 1,200.
"I just really enjoy getting people into homes, it's one of the biggest investments they can make," he said. "I take pride in closing on time and giving the person a good rate and keeping their family happy. Home ownership is one of the main things people want to do. I enjoy doing home loans; every day is a little different, each customer is a little different, which makes it fun."
In 2012, Mr. Erickson was ranked No. 4 in the entire company in the community banking division.
"(He) has achieved a level of success not many in his field have, while showing a huge commitment to his community," Nancy Kasparek, U.S. Bank's regional president in Cedar Rapids, stated in her nomination of Mr. Erickson.
Mr. Erickson is a board member for Big Brothers Big Sisters and has been involved in Junior Achievement, Habitat for Humanity a United Way Day of Caring and in Mount Vernon, he coaches a number of youth sports. This year, U.S. Bank was selected as a Pacesetter organization for the United Way and Mr. Erickson helped the group achieve 97 percent participation; he also participated in the initiative's pie-throwing contest.
"As a table captain at the agency's Big Magic Breakfast in 2012, James introduced new people to the needs of children in our community, raising awareness of how others can help," Linda Henecke, CEO of Big Brothers Big Sisters stated in Mr. Erickson's nomination.
Mr. Erickson, who lives in Lisbon, earned a finance degree from the University of Northern Iowa. He enjoys golfing, hiking and spending time with his two sons, Noah and Brady.
-Gigi Wood