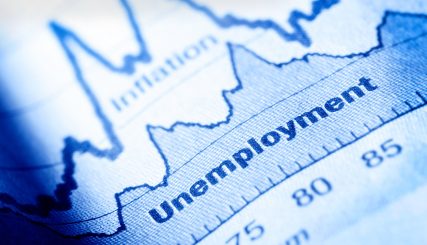 By CBJ News Staff
news@corridorbusiness.com
Iowa Workforce Development reports that 14,586 initial unemployment insurance claims were filed for the week ending May 23, representing a slight bump from last week's mark, but still nowhere near the elevated levels of April.
Iowans filed 12,056 initial claims for the week ending May 16, and 15,820 the week before that. The state's recent high came the week of April 4, when 64,194 initial claims were filed.
The number of continuing weekly unemployment claims is now 180,679. Unemployment insurance benefit payments totaled $48.8 million for the same week.
Employees in the state's manufacturing sector reported the most claims for the week ending May 23, with 3,835 new claims. "Industry not available" claims hit 2,382 for the week, followed by those in health care and social assistance, at 1,399. Claims among those in retail and accommodations and food services both dropped below 1,000 after being hit hard early in the COVID-19 crisis.
A total of $104.3 million in Federal Pandemic Unemployment Compensation (FPUC) benefits was paid during the week ending May 23. Since April 4, a total of $661 million in benefits has been paid.
This week, IWD began to process Pandemic Extended Unemployment Compensation (PEUC) benefits for individuals who have already received 26 weeks of benefits prior to or during the pandemic. Claimants can expect to see deposits early next week for these claims including retroactive payments of PEUC and FPUC payments. CBJ