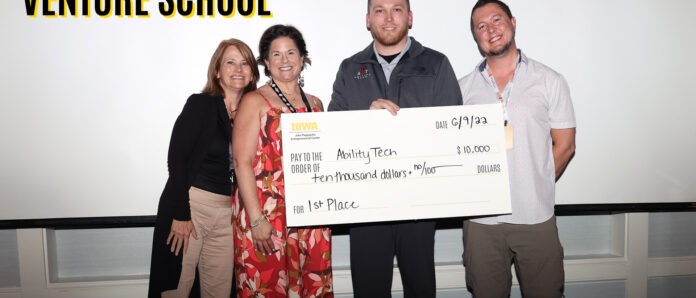 The University of Iowa John Pappajohn Entrepreneurial Center is accepting applications for the Fall 2022 cohort of its Venture School program, which is to be held in-person on Tuesday evenings and will begin Oct. 4.
Each Venture School team will be assigned a local entrepreneur as its coach. Participating teams will be eligible to compete for cash awards both locally and at the state level during the Venture School launch day at EntreFEST 2023. The program will be held at the Kirkwood Regional Center in Coralville, with the launch day competition set to take place Nov. 15.
The University of Iowa Venture School is a statewide program for entrepreneurs and is built from a curriculum developed by the National Science Foundation I-Corps at Stanford University and the University of California, Berkeley. The program emphasizes real-world entrepreneurship and innovation.
The deadline to apply to the fall cohort is Sept. 22. There are cohort locations in Iowa City, Cedar Rapids, Des Moines, the Quad Cities, virtually and more.
In August, Iowa JPEC recognized 12 individuals for their innovation and entrepreneurship honors. Award-winners included an alumni entrepreneur of the year, innovator of the year, Venture School business of the year and student startup of the year.