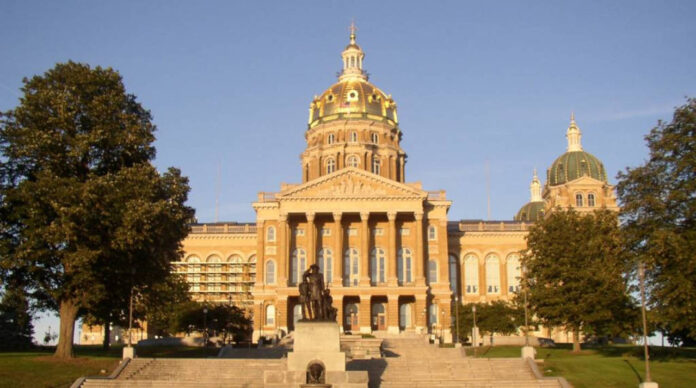 The Iowa Senate passed a major tax bill Monday evening that will accelerate income tax cuts and change the way the state funds mental health services according to the
Iowa Capital Dispatch
.
The proposal has been under negotiation for several weeks among Republican leaders in the Legislature and Gov. Kim Reynolds. House leadership signed off on the proposal Monday, clearing the way for its passage and for consideration of state budget bills.
"Over the course of implementing this bill, we are delivering Iowans over a $1 billion tax cut through accelerating income tax cuts and providing relief to property tax increases for a vast, vast majority of hardworking Iowans," Sen. Dan Dawson, R-Council Bluffs, said.
Mental health funding will also shift from county property taxes to the state, according to the
Des Moines Register
.
One of the main sticking points for House Republicans during negotiations had been the state's 
takeover of mental health funding
, which is currently funded by county property taxes and run by 14 regional authorities. House Speaker Pat Grassley, R-New Hartford, has advocated for additional "guardrails" to give the state more say over how the funding is used.
The bill, 
Senate File 619
, resolves that concern by putting in place language requiring the 14 regions to enter into performance-based contracts with the state that would require them to provide core mental health services, use all available federal funding and allow the state to approve, deny or revise each region's budget plan. The regions would also be required to set goals for improving mental health and their performance would be reviewed annually.