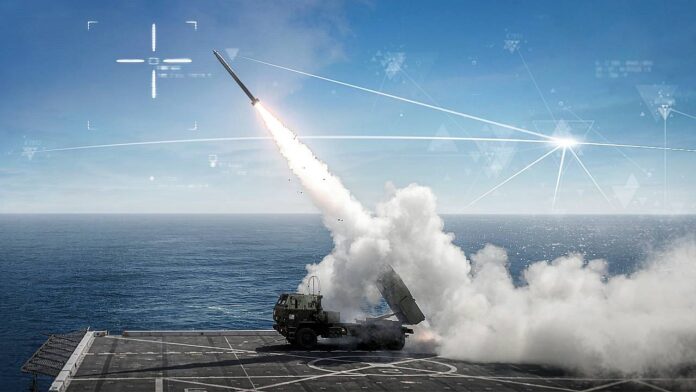 BAE Systems, Inc. has received a $325.5 million contract from the U.S. Defense Logistics Agency for manufacturing advanced Military Code (M-Code) Global Positioning System (GPS) modules at the company's operations in Cedar Rapids and Coralville, officials announced Tuesday morning.
Company spokesperson Mark Daly said the contract was awarded May 6 by the Department of Defense to BAE's Iowa-based Navigation and Sensor Systems business.
The UK-headquartered company, which acquired Collins Aerospace's former military GPS business in January 2020 for just over $1.9 billion, is currently operating out of Collins Aerospace facilities, but construction of a new $139 million, 200,000-square foot facility is under way at the corner of Sixth Street and 76th Avenue SW in Cedar Rapids and is slated for completion by September 2022.
Mr. Daly said Tuesday's announcement is related to a February announcement about BAE receiving a $247 million contract from the U.S. Space Force's Space and Missile Systems Center for MGUE Increment 2 development work.  "The contract we're announcing today from the DLA is focused on manufacturing and inventory management of MGUE Increment 1 products – products that are available today. like MPE-M and NavStrike-M," he added.
The new M-Code GPS modules will provide reliable and secure positioning, navigation, and timing data with anti-jamming and anti-spoofing capabilities, helping warfighters conduct operations in contested electronic warfare environments.
"Our state-of-the-art GPS technology works with the advanced military M-Code signal to provide reliable information to the warfighters who depend on it," said Greg Wild, director of Navigation and Sensor Systems at BAE Systems. "This contract will ensure the availability of M-Code module inventory to build advanced, next-generation GPS receivers."
Under the multi-year contract, BAE Systems will deliver Modernized GPS User Equipment (MGUE) Increment 1 Common GPS Modules (CGMs) compatible with the advanced M-Code signal to support the U.S. Department of Defense and international allies through 2030. BAE Systems will manufacture the modules, manage their inventory on behalf of the Defense Logistics Agency and use them to build military-grade GPS receivers for ground and precision-guided munitions.