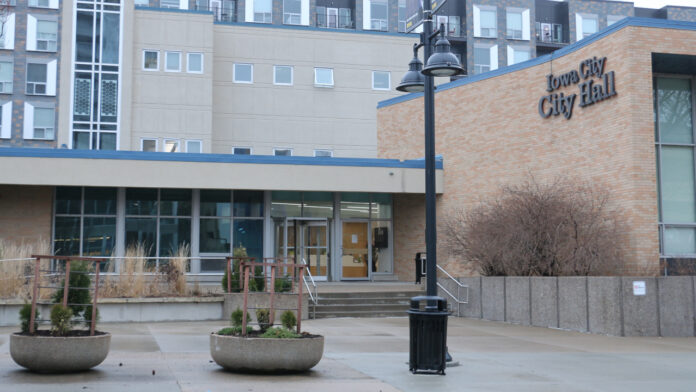 The City of Iowa City will collaborate with the cities of Henderson, Nev. and Eau Claire, Wis. on a shared research project to learn about effective housing policy, thanks to a collaborative grant from the Reinvestment Fund.
Earlier this month, the Reinvestment Fund announced $173,000 in grant awards to the collaboration teams of Invest Heath cities. The grant provides up to $33,000 to six different collaborations representing 16 cities.
Invest Health is an initiative of the Reinvestment Fund and the Robert Wood Johnson Foundation (RWJF). The program's goal is to support cross-sector leaders from small and mid-sized cities across the country to develop new strategies to increase and leverage investments and drive community development projects that can improve health and well-being in neighborhoods with the most need.
Currently, with efforts focused on "Sustaining the Network" of city teams, Invest Health is supporting groups of cities in learning from and with one another, sharing promising practices and engaging experts to help catalyze work in each city.
Under the collaboration, Iowa City, Henderson and Eau Claire will work with a housing policy consultant to receive advice on how to incorporate and incentivize more diversity in housing (duplexes, townhomes, and small scale multi-family buildings) in existing and new neighborhoods. The teams will later meet in Fort Collins, Colo. to meet with the consultant, tour developments incorporating a variety of housing and meet with Neighbor to Neighbor, a community development and housing nonprofit.
"This is an exciting opportunity to learn how other communities are improving housing affordability, encouraging 'missing middle' housing, and how those strategies can be applied in Iowa City," said Simon Andrew, executive director of the Housing Fellowship, in a release. "I am particularly looking forward to meeting with Fort Collins' nonprofit housing providers."
According to its website, the Reinvestment Fund "is a mission-driven financial institution committed to making communities work for all people." Since its inception in 1985, Reinvestment Fund has provided more than $2.4 billion in financing to strengthen neighborhoods, scale social enterprises and build resilient communities.