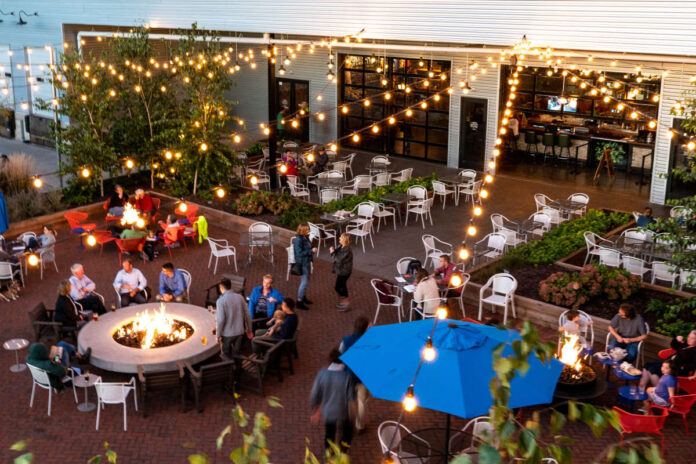 Think Iowa City, the Iowa City/Coralville Area Convention & Visitors Bureau, announce the launch of a community-based digital gift card program to promote local spending this holiday season.
"Our local merchants, restaurants, hotels and attractions deserve our support now more than ever," said Josh Schamberger, president of Think Iowa City. "This program is a no-brainer. It costs the merchant nothing to participate and, thanks to a generous sponsorship from MidWestOne Bank, there are no fees to the consumer during the holiday season."
The gift card operates on a digital platform, which means there is no traditional plastic card. Recipients receive an email or text message with the gift card information. The participating merchant or restaurant then processes the card over their credit card network like they would with an over-the-phone transaction. This reduces costs, reduces training time, and keeps more dollars local. 
"We looked at a variety of programs and decided to partner with Yiftee, who has been successful in similar programs in Nashville, Seattle and Austin. It's not an app, so it's universal in how it can be used. The program is future-forward and something our community has been wanting for many years," Mr. Schamberger added.
Participating businesses in Johnson County must sign up to be able to accept the gift card. It is a simple process and includes training and promotional materials. Businesses should contact Think Iowa City to register.
A study published by Civic Economics points out that local independent retailers recirculate 47% of their revenue back into the community, while only 14% of national chains' revenue stays in the community. More dramatically, restaurants recirculate 73% of their revenue back into the community, versus only 30% for national chains. 35% of consumer holiday gift budgets go towards the purchase of gift card.
Digital gift cards may be purchased at ThinkIowaCity.com starting Nov. 8.