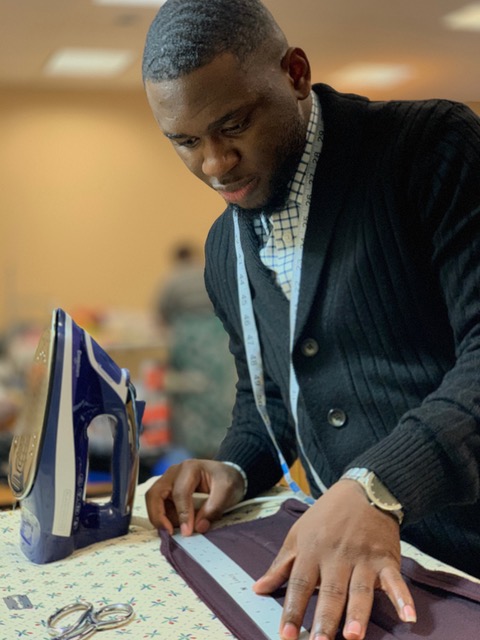 Approximately 10 individuals are creating a new community venture capital group that invests in black-owned businesses, called the Iowa Black Wall Street Investment Group (IBWS).
Chad Simmons, the chairman of the Iowa Soul Food Company and the lead architect of the investment group, hopes this will provide critical assistance to local businesses that need help raising capital after a tumultuous few years.
"What sparked this idea was a lot of the turmoil that went on around social justice last year and how we could better help our businesses," said Mr. Simmons. "We found that through COVID-19, many of the black-owned businesses were struggling and many of the businesses, in general, are struggling. Black-owned businesses even had a tougher time as far as surviving. So our goal is to, in essence, assist our community by providing support that traditionally is not provided to a black-owned business."
IBWS will be one of the first community development venture capital groups created in Iowa with this vision, according to a press release. They will work with economic development organizations and local financial institutions in Johnson County, as well as utilize a partnership with NewBoCo and their Kiva Iowa Initiative, which allows community members to provide no-interest loans to small businesses.
After the group proves themselves over a five-year period, IWBS will ask to be recognized as an official certified community development group, said Mr. Simmons.
The group's first candidate is Jeremie Massaki, an owner of a new custom clothing business in the works.
"He has a passion and a commitment to grow his business, but he doesn't necessarily have all the support that he needs to be able to do that," said Mr. Simmons. "A lot of his business requires him to build relationships internationally. We hope he can highlight how businesses can be successful in the area."
IBWS will identify a business to work with every month, with the hope that different types of businesses will be represented. The group will help them raise initial capital (similar to a forgivable loan) and will create a board of directors consisting of three to seven members. After a year of working with the business and understanding its place in the market, IBWS will consider making an investment that would require partial ownership.
The group will follow the seven principles of Kwanzaa, an African-American holiday that celebrates family and community.
"The principles really focus on community and working together to achieve success," he said. "Our intention for the IBWS is not to leverage these businesses to make a lot of money for the venture capital group. The intention for the Venture Capital Group is to leverage his business to make sure that this is a better place to live, work and play, and allow people to feel more at home here in Iowa."