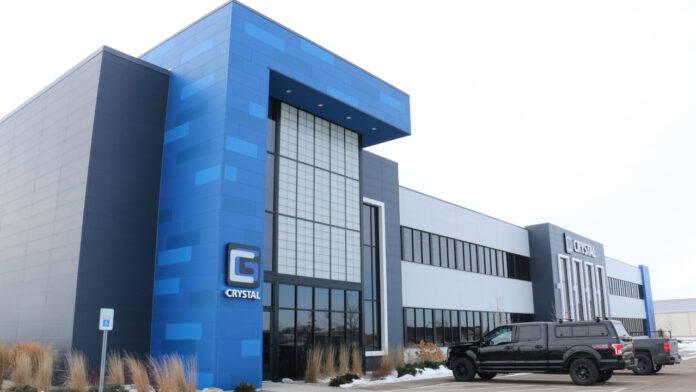 Iowa Gov. Kim Reynolds has awarded $1.4 million in grants to 38 Iowa employers and partner organizations who are launching projects to help Iowans achieve postsecondary training and education.
Combined, the Employer Innovation Fund awards will boost workforce talent by helping 3,542 Iowans earn non-credit and for-credit credentials that will enable them to obtain or maintain high-demand jobs.
A number of Corridor companies received grants from the latest round of funding, including:
Crystal Group, Inc. in Hiawatha, which received $36,000 to serve 23 people. Crystal Group will support tuition for upskilling workers as well as provide customized training including the development of an in-house soldering lab. The competency based customized technical training provided by the company includes computer hardware and software training, soldering of motherboards, and other topics not available through area colleges. Tuition also supports participants obtaining engineering and tech degrees.
Fields of Fun Child Care in Cedar Rapids, which received $50,000 to serve 80 people. Fields of Fun Child Care will establish a training and continuing education program to be available to new and current employees in child care. The initial training provided includes the required child care training and certificates to fill center positions. The program will provide training up to an associate degree.
Four Oaks Family and Children's Services in Cedar Rapids, which received $50,000 to serve 175 people. The goal of Four Oaks Total Child Workforce is to support participants in post-secondary education goals and prepare them for a meaningful career that align with local workforce needs. At the same time, the program helps employers gain access to a larger pipeline of motivated talent and develop qualified prospective employees for high demand positions. Credit and non-credit training for participants includes a 6-week workforce readiness program and up to 2 and 4-year degrees in high demand occupations.
Goodwill Industries of the Heartland in Iowa City, which received $49,800 to serve 60 people. The 2022 Certified for Success project will provide 60 skilled, work ready job training, certifications, job placement services and wraparound supports at no cost to unemployed, underemployed, or under-skilled individuals residing in one of the 16 Iowa Counties we serve. Goodwill will provide several IT training and short term credentials that offer the skills necessary to gain good employment.
Involta LLC in Cedar Rapids, which received $6,050 to serve two people. Involta will partner with DeltaV Code School, a program run by the New Bohemian Innovation Collaborative (NewBoCo), to provide funding for tuition and supplies to train Iowans with no previous IT experience to become Help Desk Administrators employed by Involta.
The Marion Economic Development Corporation (MEDCO), which received $10,600 to serve 12 people. MEDCO and Marion Community Promise will partner with Mercy Medical Center, Marion Independent School District, and Kirkwood Community College to offer a CNA certification program for high school students. Students will join the Patient Care Academy at Kirkwood Community College during the third quarter for the training. The expected outcome is for students to obtain the CNA certificate and transition directly into working at Mercy Medical Center.
The New Bohemian Innovation Collaborative (NewBoCo) in Cedar Rapids, which received $43,800 to serve eight people. NewBoCo funding from the Employer Innovation Fund will provide students with tuition assistance and wraparound support to attend DeltaV's new 10-week Cybersecurity program. This program prepares students to be immediately employable as Information Security Analysts. The scholarship program aids Iowans with financial need from underrepresented backgrounds in technology, such as women, veterans, low-income households, people with disabilities and ethnic and racial minorities.
"Iowa needs innovative ideas to grow our workforce and train the skilled workers who will help create a prosperous future for our industries and state," Gov. Reynolds said. "These awards are quality investments in developing the deep talent pool necessary to keep our economy moving forward."
The Future Ready Iowa Employer Innovation Fund awards grants that can be used to cover the cost of training and education supplies, as well as to provide much needed wraparound services addressing other barriers that some Iowans face when trying to obtain skilled training. Award amounts can range from $1,000 to $50,000.
"Solving Iowa's workforce needs over the long term is going to require a wide range of approaches and a willingness to embrace new ideas," said Beth Townsend, director of Iowa Workforce Development. "These grants are rewarding Iowa businesses for developing new ways to solve their own workforce issues."
Iowa's future growth will be built on jobs that require more than a high school diploma. Future Ready Iowa, established in 2016, created a goal that 70 percent of Iowa's workforce have education or training beyond high school by 2025.