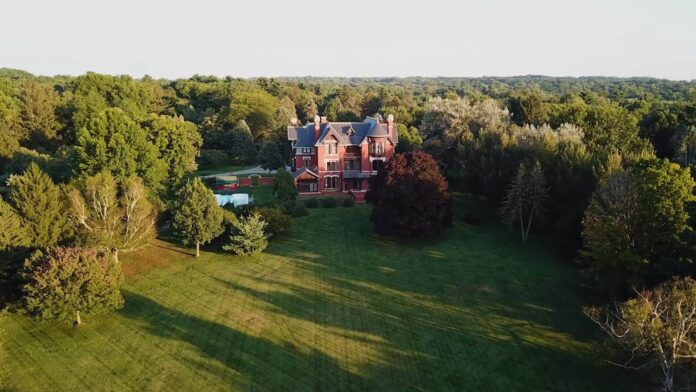 On Wednesday, Aug. 31, the Iowa Economic Development Authority (IEDA) announced $19 million in awards to help restore 13 historic buildings into new spaces while maintaining their character. The awards were made through the Historic Preservation Tax Credit program.
"These projects breathe new life into historic treasures and help make Iowa's communities attractive places for people to visit, live and work," said Debi Durham, executive director of IEDA and the Iowa Finance Authority in a news release sent by the organization.
IEDA received 23 applications requesting almost $35 million in tax credits, far above the $19 million available. Projects are scored based on readiness, financing and local support and participation, according to the release.
The Historic Preservation Tax Credit program provides a state income tax credit to projects that rehabilitate historic buildings while maintaining the character-defining features that enhance neighborhoods and communities. Work completed on buildings must meet the federal Secretary of Interior standards.
This round of awards will enhance historic buildings across the state:
Cedar Rapids (Linn County): The 1886 Brucemore mansion is in the process of a multi-year effort to restore the estate's historic buildings and landscape, which were damaged in a 2020 derecho. The Brucemore is a hub of cultural, philanthropic, and education activities.
McGregor (Clayton County): The Masonic Block building on Main Street, which was built in 1866 and has been vacant for decades, will transform into retail space with upper-story apartments.
Des Moines (Polk County): The 1930s-era Globe Hoist manufacturing building in the historic East Village has been restored into new office space.
Council Bluffs (Pottawattamie County): The 500 Block of West Broadway, built in 1885 and the longtime home of a men's clothing store, is transforming into retail space with upper-story apartments.
The Historic Preservation Tax Credit program is administered by IEDA in partnership with the Iowa Department of Cultural Affairs' State Historic Preservation Office.
Large project applications for the next round will be due January 9, 2023, with more than $20 million available for awards, according to the release.