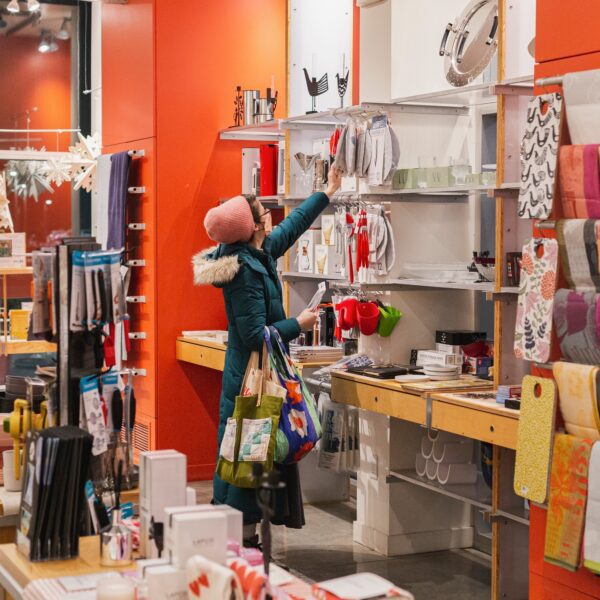 The Iowa City Downtown District has added complimentary concierge shopping to their core retail services available to customers during peak holiday shopping times.
According to a ICDD news release, the personal concierge shopping program was first introduced during the 2022 holiday shopping season and will return for Valentine's Day. The program is designed for anyone seeking help finding the best gifts for anyone from downtown's locally owned shops with the ease of having a personal shopper do the searching, shopping and delivery.
"We had great success over this past holiday season with our concierge shopping services. All of the customers that registered for shopping appointments found gifts that fit their needs and were grateful for the offering," said Betsy Potter, director of ICDD creative services.
The program is designed to work with any gift budget, list and needs. Interested customers register for an appointment and submit who they are shopping for, the designated budget and suggestions on what they are looking for.
Frankie Schneckloth, ICDD's personal shopper, will then window shop throughout downtown and send a list of ideas, products and suggestions. Customers decide if the gifts are a good fit and finalize which gifts should be purchased.
Gifts are then purchased on behalf of the customer and arranged for free delivery in the Iowa City, North Liberty, Coralville, Tiffin and West Branch areas or shipping.
Concierge shopping appointments for Valentine's Day are available Jan. 23-27, Jan. 30-Feb. 3 and Feb. 6-10. To register for an appointment, visit
here
.