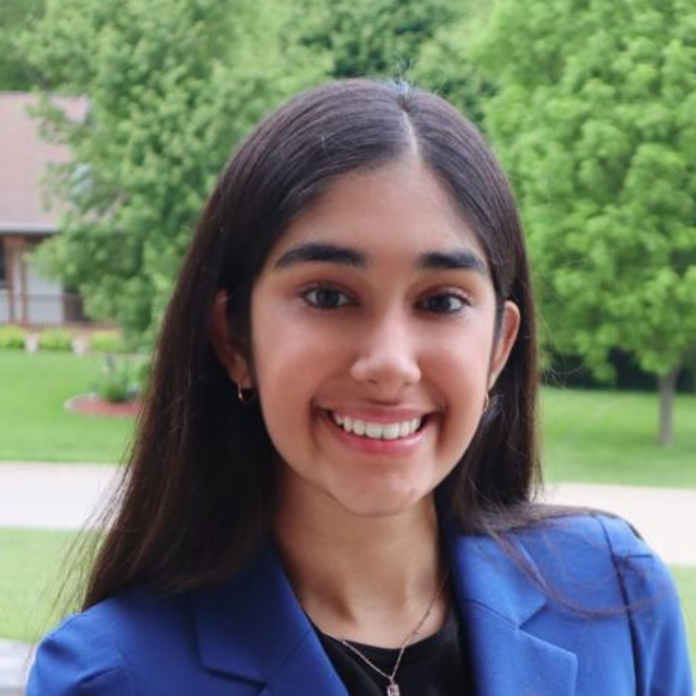 One rising senior at Iowa City West High School sees an opportunity to better cultivate youth entrepreneurship in Johnson County.
Himani Laroia is the minority business owner of an online Bollywood fusion dance academy for children that she began in at the onset of the pandemic in March 2020. After joining the Iowa City Area Development Group (ICAD) for a two-week internship where she researched opportunities to engage area youth, she pitched the idea of forming the Youth Entrepreneurship Ambassador Program, according to a release.
"Throughout her time with ICAD, Himani has blown us away with her enthusiasm and innovative ideas for how we can better engage local youth in our local entrepreneurial ecosystem," said Liz Hubing, director of entrepreneurship and community engagement at ICAD, in a statement. "We can't wait to see her bring these ideas to fruition as we turn her two-week internship into something more permanent during her senior year of high school."
Her ideas include using social media, specifically TikTok and Instagram under the handle @icmerge, to target a younger audience and uplift minority voices that may be otherwise overlooked. She will assume the inaugural role for the position but hopes to create a formal application process to induct the next Merge Youth Entrepreneurship Ambassador.
She's also looking for ways to connect teenagers with Design Dash, an entrepreneurship competition between Iowa high school students, and hopes to offer new collaborative spaces for students across Iowa with an "informal business curriculum," the release said.
"As the first Youth Entrepreneurship Ambassador, I hope to shed a light on business and entrepreneurial resources within the Iowa City Community and get our area youth excited to explore opportunities within this space," said Ms. Laroia in the release.
ICAD partnered with the University of Iowa last August creating an online resource aimed at growing and promoting Black-owned businesses in Iowa City. The Story Map includes a directory of map of Black-owned businesses in Johnson County.