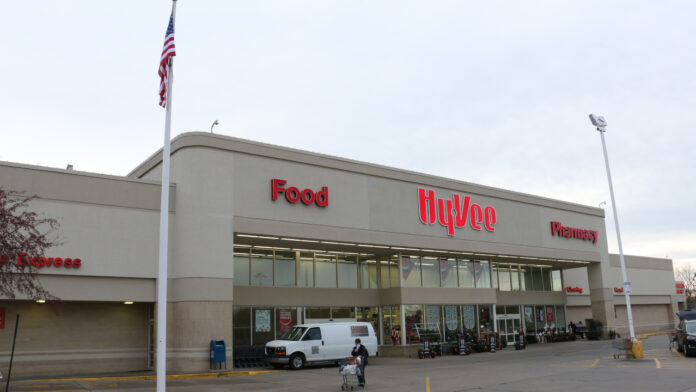 Collins Road Hy-Vee, located at 279 Collins Road NE in Cedar Rapids, will permanently close its doors at 6 p.m. Jan. 9, according to a news release.
All full- and part-time employees at each location will have the opportunity to transition to comparable positions at other Hy-Vee stores in the area, according to the release.
The Midwest supermarket chain will be repurposing two grocery stores (one in Missouri and the other in South Dakota) in early 2022 and closing another location on John Deere Road in Moline, Illinois, on Jan. 1.
"We are grateful for all our customers' support over the years, and look forward to serving you soon at another one of our Cedar Rapids Hy-Vee stores," a statement read on the company Facebook page.
Hy-Vee Aisles Online pick up services at these locations will cease on Dec. 6, but delivery options for customers served by these stores will still be available and fulfilled by a nearby Hy-Vee location. Pharmacy customers will have their prescriptions transferred to a nearby Hy-Vee Pharmacy or a pharmacy of their choosing.
As of December 2019, Hy-Vee owned land for a future grocery store at the southwest corner of C Avenue NE and the eventual Tower Terrace Road extension. Company officials had previously said they planned to close the Collins Road store after the Tower Terrace Road store opened.
"We do not have a definitive timeline for any additional store work at this proposed future location," Hy-Vee spokesperson Tina Pottorff said. However, she confirmed that Hy-Vee still owns the land where the new store is proposed.
The supermarket chain has more than 285 retail stores across eight Midwestern states with more than 91,000 employees.