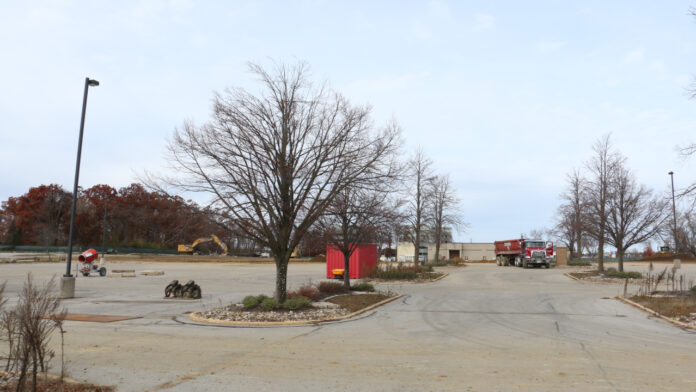 Hunter Companies has withdrawn its proposal to purchase and redevelop the former Transamerica site in northeast Cedar Rapids.
"The project is no longer being considered," a Hunter Companies representative said by telephone Nov. 18.
Hunter Companies' preliminary plat review was pulled from the Nov. 18 agenda of the City Planning Commission. The firm had also withdrawn a plat proposal from the Planning Commission agenda in late October, citing a desire to collect more input from neighborhood residents, who had expressed concerns about increased traffic, environmental disruptions and lack of adequate buffering.
Hunter Companies had previously announced plans to purchase the 51-acre site, northwest of the intersection of Edgewood Road and 42nd Street NE, from Aegon, Transamerica's parent company, for a proposed mixed-use development. Transamerica moved most of its workforce in 2016 to the former Hibu site in southwest Cedar Rapids, and a number of buildings on the site were demolished earlier this year.
Dave Watson, adminstrator of the Facebook group 42nd and EDGEWOOD Save our neighborhood, which had 231 members as of Nov. 18, said he hopes any future development plans for the site will take neighboring residents' concerns into account.
"It would have been great to work with Hunter, but they didn't decide to buy," Mr. Watson said. "Maybe in the future they will decide to buy the property and blend us into the plan. This site was zoned 40-plus years ago, when there was nothing in the area but a few houses in a new subdivision on a gravel road. The city has changed dramatically in that time, and now add in hundreds and hundreds of homes and two high schools. There might need to be some changes that the city and developers might want to look at for things to blend with the property and the existing residential area."