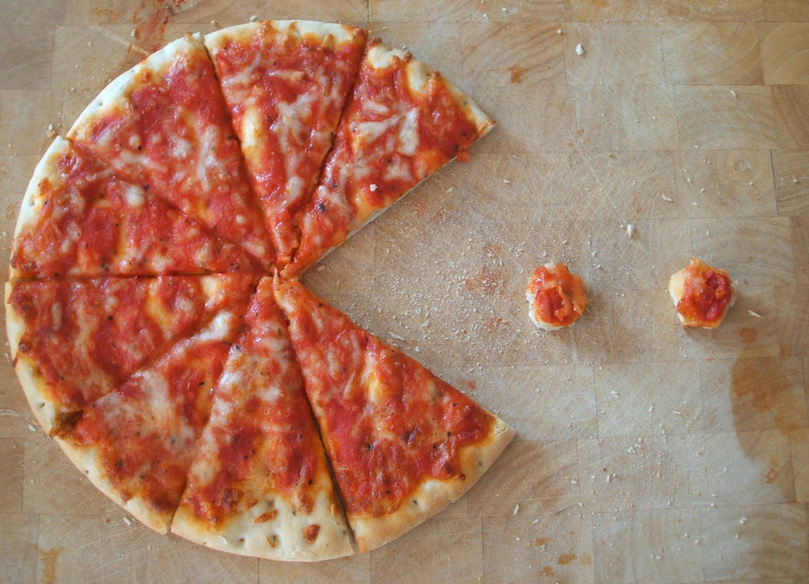 By Steve Gravelle
news@corridorbusiness.com
IOWA CITY—Grubhub, the mobile food ordering and delivery giant, has been gobbling up the competition in recent months, leaving some restaurateurs wondering where they fit in the company's strategy.
On Aug. 1, Chicago-based Grubhub completed a deal to acquire all 27 markets served by Groupon subsidiary OrderUp, which arrived in Iowa City in the summer of 2015. Three days later, Grubhub bought Eat24, Yelp's food-delivery service.
When Grubhub announced the OrderUp acquisition, a company spokeswoman said OrderUp's brand would be phased out. The company's Iowa City webpage is still active, although that will change.
"We intend to operate OrderUp restaurants in Iowa City under the Grubhub brand and are working with Groupon to transition all of the restaurants over to our ecosystem in the coming months," Grubhub spokeswoman Katie Norris wrote in an email. "OrderUp diners will also join the Grubhub platform and be able to order from new and existing Grubhub restaurants."
The move represents the latest stage of growth for the competitive food delivery sector, which has grown into a $20 billion industry in the U.S. alone, according to a study by investment firm Cowen. Iowa City now counts three delivery services: Grubhub, EatStreet and the homegrown Lazy Boy Delivery.
Grubhub now processes more than 313,000 orders each day, and sent about $3 billion to restaurants in 2016, according to the company's website.
"They're clearly trying to consolidate the industry right now," said Barry Thomas, an associate professor of management sciences at the University of Iowa's Tippie College of Business who has studied the food-delivery industry. "To make it work operationally, you need to have enough restaurants to generate enough orders to keep your drivers happy, and also offer the customers enough variety."
"Obviously, Grubhub's got some bigger moves in play here," said Jon Sewell of D.P. Dough., a calzone chain on Washington Street. "They want to firmly establish themselves as the interface between customers and providers."
But while many owners understand the process of changing under new ownership, some are concerned about a lack of clarity over the transition process, and the prospect of higher fees as Grubhub consolidates the local market.
"We're concerned about our restaurants," said Tim Carty, director of member services for the Iowa City Area Chamber of Commerce. "I'm concerned about our members losing business."
Participating restaurants will operate as OrderUp until the transition is finished, a process that will happen "over the next few months," according to Ms. Norris. She added that the company hopes to have a "number of [local] restaurants" on its platform by Sept. 14.
Alan Eckhardt, owner of Two Dogs Pub, worries Grubhub will significantly raise the fees restaurant owners pay for orders over the service's website. Restaurants negotiate with Grubhub to set the fees at a percentage of each order.
"It's much more expensive," Mr. Eckhardt said, adding he's only exchanged emails with Grubhub so far.
Ms. Norris said Grubhub is contacting restaurants that had been on OrderUp to discuss the fees they'll be assessed by Grubhub.
"For me, it's kind of wait and see," said Sean Keller, co-owner of Mosley's Barbecue and Provisions on Gilbert Street. "My stance on it at this point is to ride it out and see what happens."
Mr. Eckhardt said Two Dogs' OrderUp business can add up to $2,000-$5,000 monthly.
"That's sales I wasn't doing before," he said. "I'm just dumbfounded by the whole thing."
He added that OrderUp dominates the market in college towns.
"Iowa City is a high-volume city," he said. When the University of Iowa is in session, "the amount of orders we do is crazy. We routinely beat Cincinnati and other major cities."
"When school's in session, you definitely notice there's a little more money coming through," said Dave Stein, co-owner of Mickey's Irish Pub. Mr. Stein declined to cite numbers, but said that "when the students are in session, that's a pretty sizable amount."
"That's not just money that's going to come walking through the doors," said Mr. Carty. "People use that [service] because it's convenient. I hope it doesn't have to cost [restaurants] wait staff or kitchen staff. There's a lot of things that may happen if that money goes away."
The positive spin is that Grubhub's moves may not affect traditional delivery services such as those offered by pizza parlors that employ their own drivers, Mr. Thomas noted.
"We already have a culture established in the U.S.," he said. "You order pizza from that restaurant, and it's delivered by that restaurant. As long as they're providing their drivers with enough pizzas to take out that night, they should be fine."