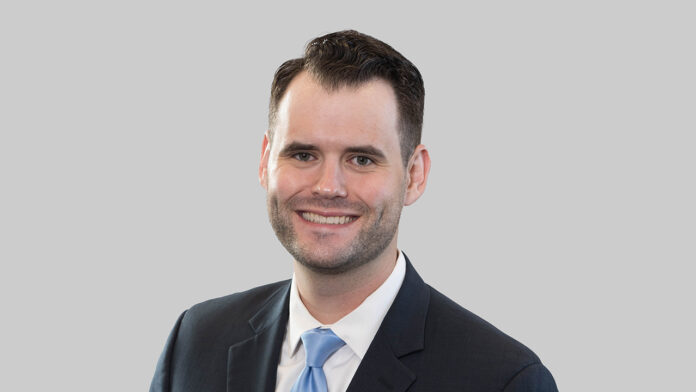 "There was a real national moment that we wanted to ensure wasn't lost over time," says Zach Wahls, GreenState Community Credit Union's vice president for Community Investment and Development, of the reckoning over race that grew out of the death of George Floyd at the hands of Minneapolis police last summer and the global protests that followed.
After a lunch to get input from GreenState Board Chair Fred Mims, president and CEO Jeff Disterhoft called "a racial equity summit" of directors, executives and staff members to work with an outside facilitator and drill deep on questions of DEI: Diversity, Equity and Inclusion.
"We wanted to get a good understanding of how GreenState could make a difference and narrowed it down to the three or four we could really address," said Mims.
Out of the summit came a focus on closing the home ownership gap between blacks and whites in Iowa, helping educational systems reach underserved populations, addressing unconscious biases within GreenState's organization and helping build "a shared understanding," Mims said.
As summit participants identified challenges facing the communities GreenState serves, they also looked at how those challenges aligned with the credit union's core competencies, Wahls said.
Based in North Liberty, the institution founded in 1938 as the University of Iowa Community Credit Union, has more than two dozen branches with locations across the Corridor, Cedar Falls, Des Moines, Dubuque, Grinnell, the Quad Cities and Waterloo.
GreenState prides itself on providing economical services and returning profits to members in the form of better rates and lower fees, according to its website. Credit unions were founded to help financially-strapped people get loans, Mims said, a history that lines up with a major initiative announced early this year.
Closing home ownership gap
The board set a goal in late January of investing $500 million over the next decade to help close Iowa's racial homeownership gap, which is the sixth-largest in the United States, according to a 2019 report by a University of Iowa professor Colin Gordon.
"We don't think we can solve the problem on our own, but we do think we can be a positive part of the solution," said Wahls, who also represents Johnson, Cedar and Muscatine counties in the Iowa Senate.
He sees "emerging agreement" regardless of political differences about the importance of the private and non-profit sectors solving the ownership gap problem.
"We want to be a positive force in closing Iowa's homeownership gap and continuing to do a lot of the charity giving and lending that we do for every Iowan," he said. "This is an important part of our work, not the only part of our work."
Disterhoft made a similar point in a news release announcing the ownership gap initiative.
"While we continue our focus on creating value for all GreenState members, we recognize that as Iowa's largest credit union, we have a special responsibility to address racial inequities head on," he said.
Educational systems and enhancement
"We're helping a population that a lot of institutions wouldn't think about," Mims said of GreenState's support for the English as a Second Language program at Kirkwood Community College.
That's one example of the credit union's efforts to enhance and support inclusive education for diverse groups. Another is its bilingual pay program, launched in late 2020, which "recognizes fact that potential employees who come to the table with additional skills warrant additional compensation opportunities," Disterhoft said. Employees get a pay bump for testing as proficient in a foreign language.
Wahls notes "a rapidly growing group of Iowans who don't have English as their primary language," not only in Johnson County but across the state. These include many French-speaking Congolese in recent years.
The goal is to make borrowing and accessing other banking services easier for those with language barriers.
"A mortgage is a big deal, a $10,000 car loan. These are really big mile markers in people's financial journeys," Wahls said.
Unconscious bias and shared understanding
Wahls and Mims both stress GreenState's ongoing effort to involve its entire team in DEI initiatives, from allowing employees to include preferred pronouns on their Outlook email signatures to staff discussion and training on unconscious bias.
"We are continually doing things like that," Mims said. "If we can address that within our organization, we can do a better job with populations we serve." >>>
GreenState's fourth major DEI push is "building a shared understanding of what's happening."
"If everyone on duty understands, we can do a better job," Mims said. "I suggested we look at other organizations. I visited with African American Credit Union Coalition (AACUC) and learned that a number of companies nationwide had similar efforts."
GreenState joined AACUC's national Commitment to Change: Credit Unions Unite Against Racism Initiative and continues to express its DEI stance public in no uncertain terms.
A statement of commitment written by Mims displayed on the institution's website, states: "GreenState Credit Union's Board of Directors pledges to take an active role in creating a just society. This role commits us to listen and educate ourselves regarding the issues faced by the most marginalized and vulnerable members of our credit union membership."
The statement pledges GreenState to work with other organizations that explicitly work toward social justice; stand against racism, sexism and homophobic behaviors and maintain a diverse workplace.
The hope is that the entire financial system and business community will join in a sustained effort provide true equity and a welcoming, inclusive environment for employees and public, while working to right the wrongs of the past.
Or, as Disterhoft explains, "It feels like it has been a systemic effort to get there. It will require a systemic effort to get out of it."