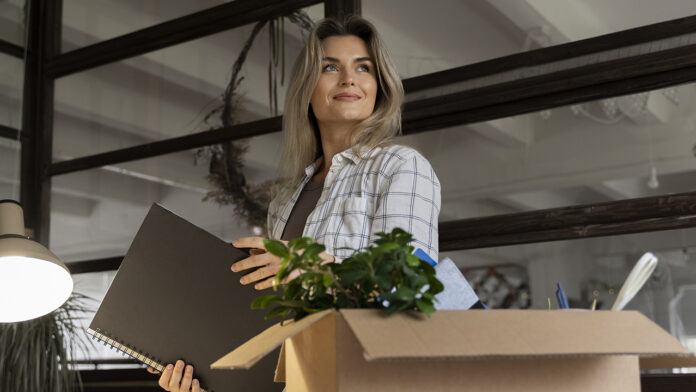 The editor of my book, "Expect Success! The Science of the Over 50 Career Search," told me when she edited my 11th Step (steps are the chapters in my book) that prior to reading that Step, she was the "World's Worst Resigner (sic)."
As an expert professional recruiter, I will tell you that she had some competition over the years. Some people will receive and accept an offer, then quit their current job. Other professionals will feel a tinge of guilt about leaving a company and allow themselves to be talked into staying three or four weeks "to complete a project."
The standard accepted notice after resigning from a position is two weeks. If you resign on a Friday, work two more Fridays, and then begin your new job the Monday after the second Friday (or some people will take that week off to take a breather between jobs). Of course, if relocation is required, you may need to take that week to move necessary clothing and a vehicle to your new town or city.
Why not stay an extra week or two?
In my experience, most companies will use a significant amount of time in that third or fourth week trying to convince you to accept a counteroffer, not complete and transition the work. 
This delay will, in most cases, be frustrating for you. It also sets a precedent. If you leave the new company after four or five years, they will remind you that you gave your previous company an extra one or two weeks before starting with them. "What about us?"
Many candidates who were talked into staying an extra week or two, called me two or three days into the third week to discuss their frustration. Instead of working on transitioning their work to the other members of the team, they are spending much of their time defending their decision to leave.
When I give them this solution, they are immediately relieved.
I tell them to get off the phone (assuming that this is the third or fourth week after resignation) and immediately gather what personal items they have left on their desk, office or cube. Then, go to their manager and thank them for the opportunity to work with them. Inform them that all the critical work is completely transitioned to other team members. "You may call me if you have questions over the next month." Then leave with a smile.
Important to remember
How you leave often is how you will be remembered. Complete a necessary transition during your two-week notice period, nicely encourage your manager and team to focus on your transition and leave knowing that you did your best job.
Keep a resignation letter short and sweet. "Thank you for being a great company to work for [even if it truly was not]. I am excited about this new opportunity with another company [no need to say what company]. I look forward to the continued success of [company name]. My last day will be [date two weeks from now].
Thank you, Signed [your name]"
This is a respectful resignation letter without giving more information than needed.
If you receive a counteroffer (and today, most people do) click on this link on my webpage, www.recruiterguy.com/searching-for-a-job/#counter-offer.
Bill Humbert with Provocative Thinking Consulting, Inc. is a speaker, talent attraction consultant, and career transition consultant at recruiterguy.com.