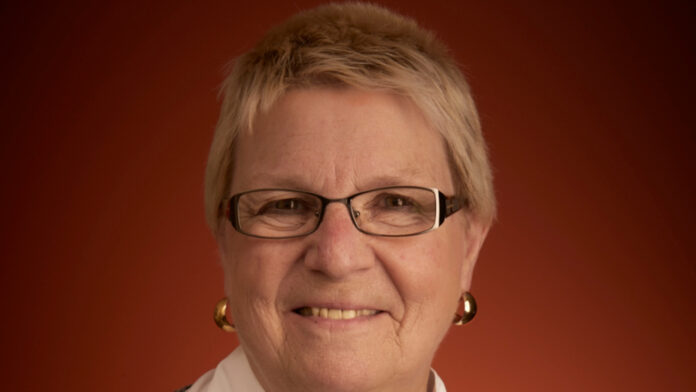 Mercy Cedar Rapids has named Kathy Good as the first director of the Chris & Suzy DeWolf Family Innovation Center for Aging & Dementia.
The Innovation Center is part of Mercy's new HallMar Village project, which broke ground in June at 9000 C. Ave. NE. The senior living community, in partnership with Presbyterian Homes & Services, will provide an advanced, medically integrated environment for older adults, including those living with dementia, according to a news release.
Ms. Good has served as the director of the Family Caregivers Center of Mercy since its inception in 2015. The Innovation Center will serve as a hub of research, training, and education, where best practices in aging and dementia are discovered, tested and evaluated to help those living with chronic conditions, including dementia.
"Kathy is an exceptional visionary and leader who led the design and implementation of the Family Caregivers Center from a mere concept to the comprehensive service it is today," said Tim Charles, Mercy president and CEO. "In addition, she also has unique life experiences that she applies daily in helping others, after having cared for her late husband, Dave, who was diagnosed with the visual variant of Alzheimer's at the age of 56."
Ms. Good earned both a bachelor's and master's degree in social work from the University of Iowa.
"I am thrilled to become the director of the Chris & Suzy DeWolf Family Innovation Center for Aging & Dementia," Ms. Good said. "My personal experience as a care partner with Dave helped me visualize the creation of the Family Caregivers Center of Mercy and provided me with professional purpose. It is an honor and very meaningful to me to now have the opportunity to continue visualizing and bringing the DeWolf Family Innovation Center to life."