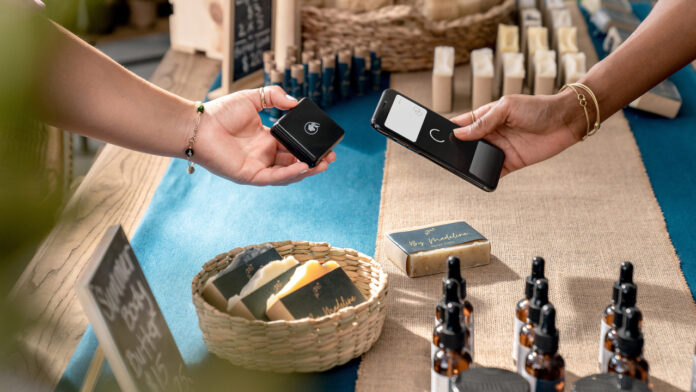 GoDaddy Inc. has expanded GoDaddy Payments with the launch of two point of sale (POS) devices, including a countertop smart terminal and mobile card reader.
The introduction of the new devices gives small businesses the ability to sell, track and manage sales in more places and marks an important leap for GoDaddy, as the company is now able to fully serve the 60% of its more than 20 million customers that operate both online and offline.
While businesses don't need a website to use GoDaddy's POS, with consumers spending $791.70 billion online in the U.S. in 2020, adding an online store is vital to their long-term success, according to a GoDaddy news release. The new POS devices integrate with GoDaddy's Online Store to unify in-person and online sales in the new Commerce Hub, designed to help GoDaddy customers manage and track every sale they make, whether online, offline, or more commonly in today's landscape, a hybrid of the two.
"GoDaddy's new point of sale offerings supercharge our customers' ability to sell anywhere and grow," said GoDaddy president of commerce Osama Bedier. "We're on a mission to enable small businesses with the most powerful yet easy-to-use commerce solutions at an unbeatable value. And we're just getting started."
The new POS hardware is the result of technology acquired from Poynt in December 2020 merged with GoDaddy's online selling software, designed specifically to simplify the selling process for small businesses. Within the new Commerce Hub, business owners are also guided with tips to expand into new marketplaces, fulfill orders, manage inventory and more.
More information on GoDaddy new POS capabilities is available at www.godaddy.com/sell-anywhere.