A five-year entrepreneur development partnership between GoDaddy and the Jane Boyd Community House, designed to serve disadvantaged segments of the community, has come to an end.
"Our world looks quite different than it did five years ago, and as GoDaddy continues to scale and evolve the Empower by GoDaddy program globally, they've made the difficult decision to transition out of the partnership with Jane Boyd," officials from Jane Boyd said in a statement.
No specific reason was cited for ending the agreement.
GoDaddy and Jane Boyd formed the partnership in 2017, with a goal to "enrich the Wellington Heights community with a new entrepreneur program focused on equipping residents with the tools, resources and networks they needed to start and grow their own businesses."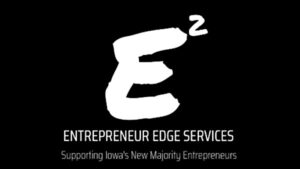 The program, originally dubbed the GoCommunities Cedar Rapids Entrepreneur Program, has served more than 200 entrepreneurs in the Cedar Rapids area, helping them thrive and persevere through the COVID-19 pandemic.
Jane Boyd officials said they will continue to provide the small business community with business-building programs under a new name – Entrepreneur Edge Services.
"This change has given us the perfect chance to look at the way we best support business owners," Jane Boyd program manager Maurice Davis said. "We are excited for what is to come. We are continuing our mission of supporting entrepreneurs. It will just look a little different."
Jane Boyd has also launched a new chapter with its NX Phase program, a online self-paced course designed for entrepreneurs who are already in business and have worked on clarifying their business model, marketing plan and finances.
Jane Boyd will also continue to offer basic and advanced business accelerator classes, coaching, networking, masterminds and more to entrepreneurs, officials said in a statement.