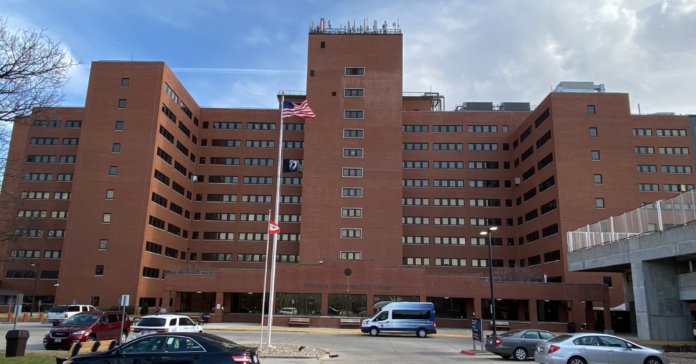 A March report released by the U.S. Department of Veterans Affairs indicates a desire to establish a community living center (CLC), residential rehabilitation and treatment program (RRTP) and medical psych unit in Iowa City.
The plan calls for the Iowa City VA to add community living center services through a strategic partnership or community provider collaboration. There is no other VA point of care with CLC services within 60 minutes of the Iowa City VA Medical Center.
There is also no stand-alone RRTP near Iowa City — the closest is in Des Moines — meaning local veterans have to travel more than an hour for treatment. The report recommends the RRTP to hold 30 beds to meet demand until 2028.
According to the report: "Demand for inpatient medical and surgical services are projected to decrease, while demand for inpatient mental health, long-term care and outpatient services is projected to increase."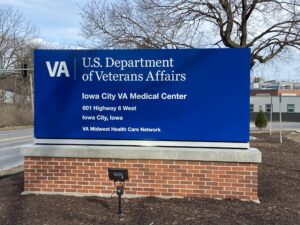 Unlike other VA hospitals closing around the country amid a reshuffle of priorities, the Iowa City VA Medical Center will be given more resources to manage demand and "sustain" tertiary care, according to the report.
The Iowa City market is expected to experience a 10.8% decrease in enrolled veterans by 2029, while demand for acute inpatient medical and surgical services will decrease by 4.7%. However, demand for long-term care is expected to increase by 64.9% and inpatient mental health services by 6.2%. These projections are based upon VA's Enrollee Health Care Projection Model (EHCPM) in bed days of care (BDOC).
Other recommendations noted in the report:
Convert one vacant wing of 14 inpatient medical beds for the purpose of supporting the treatment of psychiatric comorbidities at the Iowa City VAMC.
Offer additional tools and strategies for recruiting and retaining mental health providers such as training and education programs, and increased compensation and other financial incentives.
Establish additional telehealth access in rural areas.
Expand the substance use disorder (SUD) intensive outpatient program at the Cedar Rapids community-based outreach clinic.