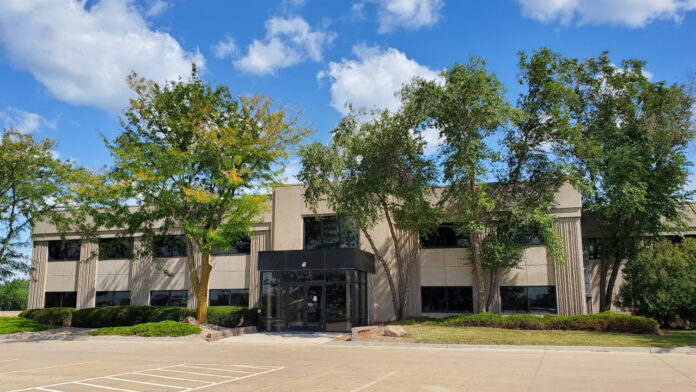 GoDaddy has confirmed that 35 employees will be laid off from its Hiawatha operation.
The number was documented in an Iowa WARN (Worker Adjustment and Retraining Notification) Act filing with Iowa Workforce Development. The layoffs will be effective by May 1, according to the WARN notification.
GoDaddy, headquartered in Tempe, Arizona, has a customer service and operational support center in Hiawatha.
GoDaddy announced plans Feb. 8 to lay off 8% of its global workforce as the domain registrar and hosting firm looks to reduce expenses in the face of declining revenue across the technology sector. The layoffs amount to about 530 employees across GoDaddy's global workforce of just over 6,600.
Company officials declined to comment on its local employee headcount, though a company restructuring in June 2020 impacted 134 jobs locally. At that time, the company reported 430 jobs in Iowa.
In September 2022, GoDaddy confirmed it had listed its Hiawatha office for sale and plans to move its operations to the Armstrong Centre in downtown Cedar Rapids at some point this year.
According to the LoopNet listing, the 73,674-square-foot, two-story GoDaddy building at 1 Parsons Drive in Hiawatha, built in 1991, is listed for $8.43 million. It includes more than 480 parking spaces, 584 cubicles, 11 conference rooms, two training facilities and four individual offices.
GoDaddy completed an extensive $6 million renovation of the Hiawatha facility in 2017, including such amenities as a speakeasy-style bar, a casual work area with swings and relaxed seating, a fitness facility and a full-service cafeteria. A slide was also included to connect the building's two floors, but was later removed.
The facility was also expanded by 12,000 square feet as part of the project.
The 1 Parsons Drive building had once been owned by GoDaddy founder Bob Parsons, who sold off his stake in GoDaddy and stepped down from its board of directors in 2018. It originally served as the location for Parsons Technology, a software development company launched by Mr. Parsons in the basement of his Cedar Rapids home in 1984 and later sold to Intuit for $64 million.
Less than two months into 2023, more than 321 tech companies have laid off 97,996 tech workers, according to Layoffs.FYI, a site that has been tracking all tech layoffs using data compiled from public reports. Prominent layoffs so far this year include significant cuts at Zoom, Dell, Google, Microsoft and Salesforce.