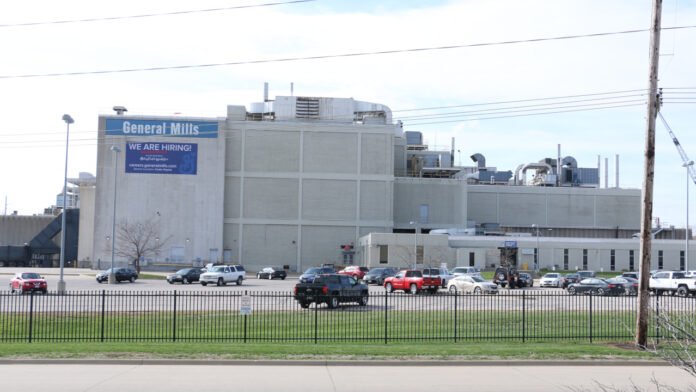 General Mills has been recognized for leadership in corporate sustainability by global environmental non-profit CDP, achieving a double 'A' score for tackling both climate change and water security.
This year, General Mills is one of few North American companies in the Food & Beverage sector to attain a double 'A' score and was recognized for its leadership, action and transparency to reduce greenhouse gas emissions, mitigate climate risks and practice sustainable management of water resources.
"We're honored to be recognized by CDP for our environmental leadership," Mary Jane Melendez, chief sustainability and global impact officer at General Mills, said in a news release. "Stressors to the earth and its resources are having an impact on our planet, people's lives and our business. These challenges compel us to take further action to combat climate change and protect water security to ensure a better future for all."
General Mills was the first company to publish a full value chain climate goal approved by the Science Based Targets initiative (SBTi) in 2015. In 2020, General Mills launched a new climate goal to drive further progress, in alignment with the SBTi 1.5°C guidance. Key efforts for General Mills include accelerating climate action, advancing regenerative agriculture principles on farmland in key sourcing regions, and improving water efficiency and quality.
CDP's annual environmental disclosure and scoring process is widely recognized as the gold standard of corporate environmental transparency. In 2021, over 590 investors with over $110 trillion in assets and 200 major purchasers with $5.5 trillion in procurement spend requested companies to disclose data on environmental impacts, risks and opportunities through CDP's platform. A record-breaking 13,000 companies responded.
A detailed and independent methodology is used by CDP to assess these companies, allocating a score of A to D- based on the comprehensiveness of disclosure, awareness and management of environmental risks, and demonstration of best practices associated with environmental leadership, such as setting ambitious and meaningful targets. Those that don't disclose or provide insufficient information are marked with an F.