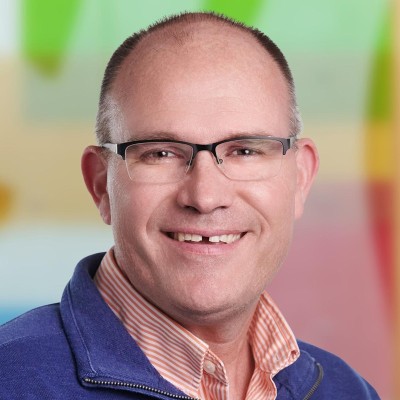 Mike Noble
By CBJ News Staff
news@corridorbusiness.com
Mike Noble has been named manager of General Mills' large manufacturing facility in Cedar Rapids, in a leadership transition that began in February.
A U.S. Air Force veteran and member of General Mills' management for 21 years, Mr. Noble has served as plant manager at several manufacturing facilities, and most recently served as global safety and environment director, helping the company achieve one of the best safety years in its history.
The company said the leadership transition began in February with Mr. Noble's arrival in Cedar Rapids, where General Mills manufactures a portfolio of products that include fruit snacks, ready-to-eat cereals and frostings. The transition was completed on June 1, when former plant manager Rue Patel retired after 29 years with General Mills.
"During his tenure as plant manager at Cedar Rapids, Rue grew the plant significantly," the company said in a statement issued by spokeswoman Laura Knutson. "His plants have consistently been among the most operationally reliable and financially efficient, and we wish him all the best in his retirement."
She also praised Mr. Patel's mentoring and example, saying the greatest of his accomplishments are "the countless leaders and teams he has developed, mentored and influenced across our company."
Mr. Noble's arrival comes at a time of challenge and opportunity for General Mills as the COVID-19 pandemic has raised health risks for plant workers in industry; at the same time, it has elevated demand for General Mills products due to consumers distancing and dining at home. The plant is operating under its first union contract, after plant workers voted to affiliate with the Retail, Wholesale and Department Store Union in 2019.
Mr. Noble holds a bachelor's degree in physics from Missouri University of Science and Technology and an MBA from the University of Florida. Since joining General Mills as maintenance team leader in Buffalo, New York, Mr. Noble has been department manager in Covington, Georgia; maintenance manager in Albuquerque, New Mexico; assistant plant manager in Hannibal, Missouri; and plant manager at several plant locations. CBJ