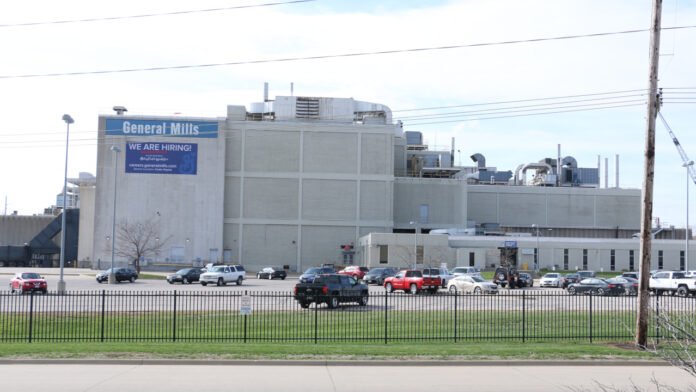 General Mills reported earnings and revenue for the second quarter of their fiscal year Dec. 20, beating analysts' estimates in both categories, but strong results in North American retail operations were offset somewhat by flat sales in the company's pet food segment.
The Minneapolis-based food manufacturer, with a cereal plant in southwest Cedar Rapids, reported total revenue of $5.22 billion for the second quarter, up .5% from expected earnings of $5.19 billion. Earnings per share totaled $1.10, about 3% above analysts' expected EPS of $1.06.
North American retail sales were up 11% over the same period last year, but pet sales overall were flat compared to a year ago.
The company also reported six-month results Dec. 20, with North American retail net sales up 11% at $6.4 billion and a segment operating profit of $1.9 billion, up 22%.
"We continued to execute well and delivered strong top and bottom-line growth in the second quarter," General Mills chairman and CEO Jeff Harmening said. "Amid ongoing volatility in the operating environment, we remain focused on driving our Accelerate strategy by investing in brand building and innovation, strengthening our capabilities, and continuing to reshape our portfolio. With strong first-half results and positive momentum on our business, we are increasing our full-year outlook for organic net sales, adjusted operating profit, and adjusted diluted EPS growth."
That full-year outlook for the 2023 fiscal year now projects an increase in organic net sales of 8%-9%, up from previous projections of 6%-7%, and a 3%-5% increase in adjusted net profit, compared to earlier projections of 0%-3%. Those higher projections, company officials said, are expected to be driven by consumers' economic health, moderating inflation and reduced supply chain disruptions.