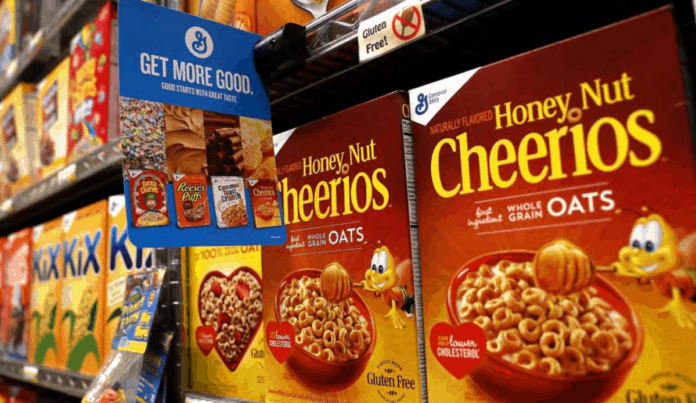 By CBJ News Staff
news@corridorbusiness.com
It was a good start to the year for General Mills, which this morning reported its sales and earnings grew by double digits in the first quarter as consumers continued to cook and dine at home.
The Minneapolis-based food giant said its fiscal 2021 first quarter earnings grew 23% over the same quarter last year, to $639 million, or $1.03 per diluted share. Organic net sales grew 10%, reflecting increased volumes and better price realization and mix.
Sales grew 14% in the company's North America Retail segment, and 8% in Europe and Australia. Pet food sales and sales in Asia and Latin America were both up 6%, while General Mills' Convenience Stores & Foodservice business continued to struggle, with sales down 12%.
In a positive sign for General Mills' Cedar Rapids plant, sales grew 31% in U.S. Meals & Baking, and 10% in U.S. Cereal. The company produces a range of products at the plant, including fruit snacks, ready-to-eat cereals and frostings, and recently announced plans to invest $37 million to update a production line at the facility.
"We continued to drive exceptional results this quarter, highlighted by broad-based market share gains amid elevated at-home food demand due to the COVID-19 pandemic," said General Mills Chairman and CEO Jeff Harmening in a release. "The fundamentals of our business are strong. We're investing in our brands, executing with speed and agility, and maintaining our focus on the health and safety of our employees and our consumers. And, importantly, we're resuming dividend growth sooner than initially planned."
General Mills announced a 4% increase to its quarterly dividend, bringing it to 51 cents per share. The company's stock was up less than 1% in trading this morning. CBJ