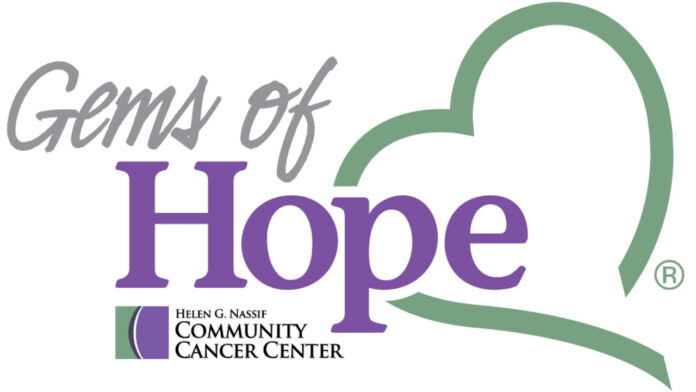 Gems of Hope, Inc. announced Thursday the organization will transition its services and offerings to the Nassif Community Cancer Center.
A non-profit organization founded in 2005, Gems Of Hope is dedicated to bringing hope to cancer patients and their families through programs including Hope Blooms, Gifts of Hope, Pages of Hope, What About Us and Cancer Really Sucks.
"Joining the Nassif Community Cancer Center offers Gems of Hope a unique opportunity to not only continue our mission, but to expand our reach and impact," Gems of Hope co-founder and board president Cindy Sale said in a release. "The Community Cancer Center provides comprehensive cancer care to thousands of patients throughout Eastern Iowa and has been an excellent partner to us over the past 18 years. We are excited for this new era as we grow our programs and events by joining forces with Eastern Iowa's only community cancer center."
The Nassif Community Cancer Center is a partnership of UnityPoint Health – St. Luke's Hospital, Physicians' Clinic of Iowa and other independent health care providers.
"Gems of Hope, and its many volunteers and donors, have been a tremendous support for countless patients at the Community Cancer Center," Nassif Community Cancer Center director Andrea Watkinson said. "We are proud to have the most comprehensive offering of cancer support services in the area and bringing Gems of Hope on board will give our patients even more support during one of the most difficult times of their lives."
Gems of Hope programs will begin operating out of the Nassif Community Cancer Center, located inside the PCI Medical Pavilion at 202 10th St. SE Ste. 285, on June 30.
To learn more about Gems of Hope, visit gemsofhope.org. To learn more about the Nassif Community Cancer Center, visit communitycancercenter.org.