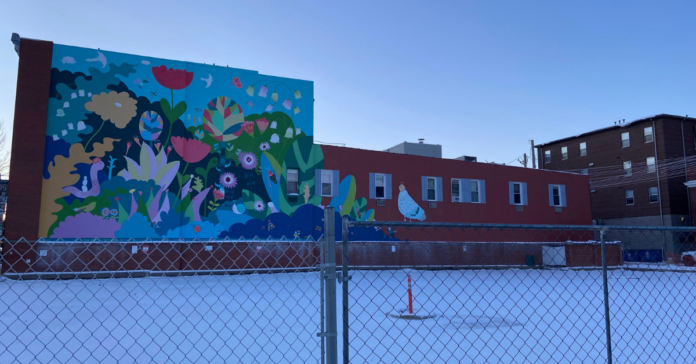 There appears to be no timetable for future development at the site of the former US Bank drive-through on 21 S. Linn Street after the building was demolished in mid-December by Peterson Contractors.
Before any new building is constructed, the property owner must submit a site plan and building permit to the city. CA Ventures, the current property owner, would likely need to present before the Iowa City Board of Adjustment if the structure requires a special exception, as their previous plan required in August.
January's Board of Adjustment meeting was cancelled due to there being no applications for the board to hear, the Board of Adjustment office told the CBJ on Wednesday.
The absence of a new presentation could mean CA Ventures is still mulling their next move on how to proceed with development plans. Regardless, the silence surrounding a new development, coupled with no new apparent permit applications to the city as of Friday, leaves the site's future in limbo.
CA Ventures Vice President Andrew Savoy's August proposal was denied 3-2 after concerns over "the structure's uniqueness, height and impact on surrounding businesses," according to the Iowa City Press-Citizen. The plan called for a 13-story, mixed-use building with 229 residential units targeted to college students and including commercial space on the first floor.
The Chicago-based CA Ventures owns RISE at 435 S. Linn St. and LATITUDE at Iowa River Landing.