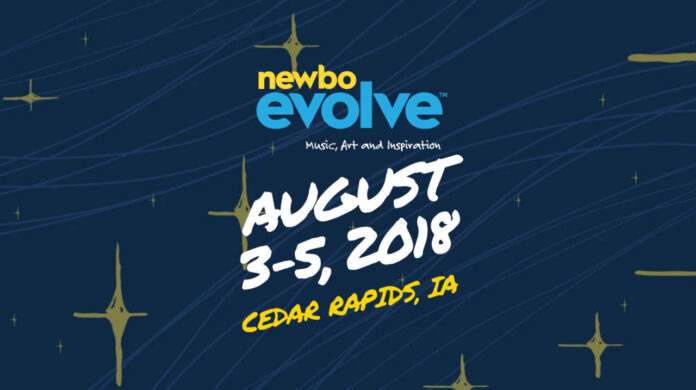 Two former executives of the now-defunct GO Cedar Rapids tourism agency have each been charged with bank fraud in connection with newbo evolve, a three-day music and cultural festival in August 2018 that generated a net loss of more than $2.3 million.
Aaron McCreight, 46, of Dothan, Alabama, and Doug Hargrave, 54, of Puyallup, Washington, were separately charged in cases filed in U.S. District Court in Cedar Rapids Jan. 4.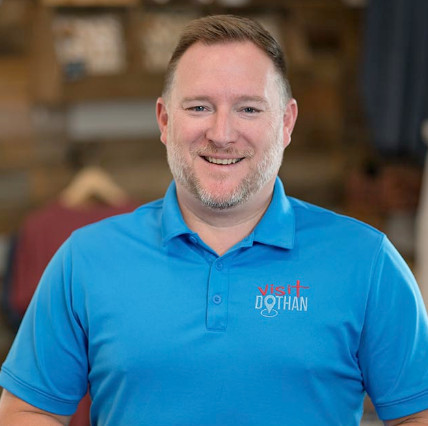 The charges allege that Mr. McCreight, then president and CEO of GO Cedar Rapids, and Mr. Hargrave, then GoCR's finance director, executed a scheme to defraud Bankers Trust in Cedar Rapids in connection with loans to GoCR that were used to finance newbo evolve, an event that featured headline concerts by the band Maroon 5 and singer Kelly Clarkson, as well as workshops featuring celebrity speakers, including fashion designers Carson Kressley and Christian Siriano, filmmaker John Waters and U.S. Olympian Adam Rippon.
The charges also allege that Mr. McCreight and Mr. Hargrave defrauded the Cedar Rapids bank by misrepresenting newbo evolve's ticket sales, projected revenue, projected expenses, and the true amount of loss that Mr. McCreight and Mr. Hargrave expected newbo evolve to generate. Based on these misrepresentations, Mr. McCreight and Mr. Hargrave fraudulently induced the Cedar Rapids bank to loan GoCR hundreds of thousands of dollars to be used to finance the festival.
Ticket sales for the event fell well short of organizers' expectations, and GoCR was unable to repay $1.5 million to Bankers Trust and an estimated $800,000 to event vendors. As a result, the GoCR board fired Mr. McCreight and community events director Scott Tallman, and GoCR was formally dissolved in October 2018. In addition, Bankers Trust parted ways with market president Pat Deignan in the wake of the festival's financial failure.
Mr. McCreight was subsequently hired in March 2019 as president and CEO of Visit Dothan, the convention and visitors bureau of Dothan, Alabama.
In a written statement, the Visit Dothan board of directors said they voted unanimously to keep Mr. McCreight in place as president and CEO, indicating he's launched a number of successful initiatives since his arrival.
"The Board reached this decision after careful consideration of the present facts and circumstances surrounding the 2018 music festival event held during his tenure at Go Cedar Rapids in Cedar Rapids, Iowa, where Aaron has now admitted guilt, expressed remorse, and a federal judge will rule on a punishment for him in the near future," the statement said. "… The Board of Directors of Visit Dothan is very confident in the financial management practices that it currently has in place and in the confidence that it has placed in Aaron based on the job that he has done. As the judicial system continues to run its course in Iowa, the Board will stay abreast of the situation and timely consider any new developments that may arise."
If convicted, Mr. McCreight and Mr. Hargrave each face a possible maximum sentence of 30 years' imprisonment, a fine, and a period of supervised release following any imprisonment.­
The court will set first appearance dates for Mr. McCreight's and Mr. Hargrave's arraignments.
The case is being prosecuted by United States Attorney Sean R. Berry and Assistant United States Attorney Kyndra Lundquist and was investigated by the Federal Bureau of Investigation.