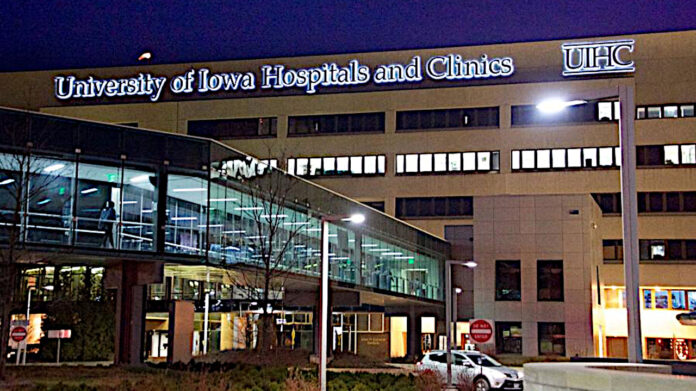 In a newly released proposal, the University of Iowa Hospital & Clinics (UIHC) is requesting the ability to construct three buildings as part of a wider effort to modernize facilities and replace old infrastructure.
The three buildings listed in the plan are a new hospital tower, a teaching and research building and an ambulatory care building.
Regarded as a long-term plan approximately a decade away from fruition, UIHC CEO Suresh Gunasekaran hopes this forward-thinking vision will solve two challenges.
"We are out of space," said Mr. Gunasekaran. "I think we've been long out of space and there's been consistent media attention for the last decade on various different times that we've not been able to care for as many Iowans as we'd like simply because we don't have enough space." He stated UIHC has to turn away over 2,000 Iowans every year due to a lack of space.
Second, many existing buildings are reaching the end of their 50 year useful life – a sign that older facilities will require large renovations at "exorbitant cost" to be safe for patients, he said.
"The real vision we have in the campus master plan is how we would continue to expand capacity and replace older infrastructure without reducing services," he said.
Instead of shutting down entire facilities for several years to make necessary renovations — a common practice around the country for other major hospital systems like at the University of Pennsylvania and Stanford University — the master plan should help serve up to 40% more Iowans.
Significant details, such as building designs, project costs, budgets and timelines, are unclear at this time, but if the preliminary proposal is approved by the Iowa Board of Regents, UIHC will have the green light to initiate these planning activities. UIHC then hopes to present a more detailed plan 12 to 18 months thereafter for the new hospital tower, the first step in a process to be done in stages.
The hospital tower will have the flexibility to expand bed capacity, operating rooms, medical-surging nursing, obstetrics and more. Existing renovation will continue at the current main campus hospital.
"We've already started a renovation of an additional observation unit on the lower level that will open next year that would allow patients who are waiting for a bed to not have to wait in the emergency room," he said.
Other renovation projects that do not close services will also take place.
"What's really at stake here is that if UIHC is not going to keep investing in itself … what happens is Des Moines becomes the health care destination of Iowa," he added. "I think this is going to expand our medical research platform here. I just think this is a big win for the region."
UIHC does not anticipate having to request a certificate of need for any new facilities, although one may be necessary for modernizing the current hospital.
They also expect the new buildings will have big price tags, similar to the $395 million North Liberty hospital, but they are not asking for any state appropriations as part of the plan, he said.