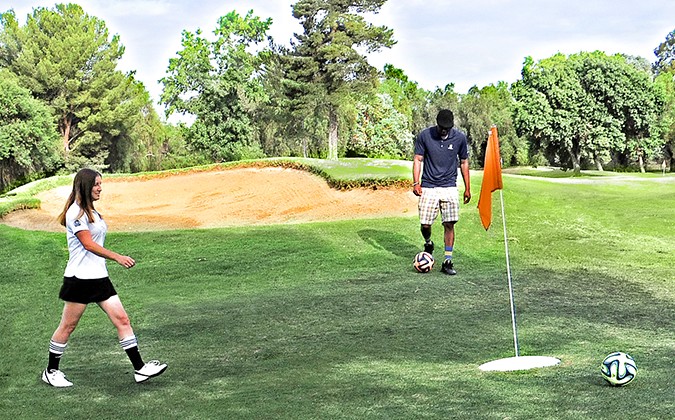 Foot golf can now be played at Jones Golf Course, 2901 Fruitland Blvd. SW, Cedar Rapids. The sport combines soccer and golf, being more closely related to golf. It is played with a regulation No. 5 soccer ball and 21-inch diameter cups on the golf course. Players kick the ball into the cup in as few shots as possible.
A nine-hole course is available at Jones Golf Course on Mondays, Tuesdays and Saturdays from 4 p.m. until dusk. The golf course remains open during this time and does not interfere with traditional golf play. The fee to play foot golf is $10 per player, with a $5 rental for a ball, if needed. The sport is also available as part of birthday party packages for youth.
Foot golf has been used across the nation to drive younger generations back to the fairways and as an alternative source of revenue generation for golf courses. During hours when foot golf is not available, foot golf flags are removed and each hole has a lid to allow traditional golf play.