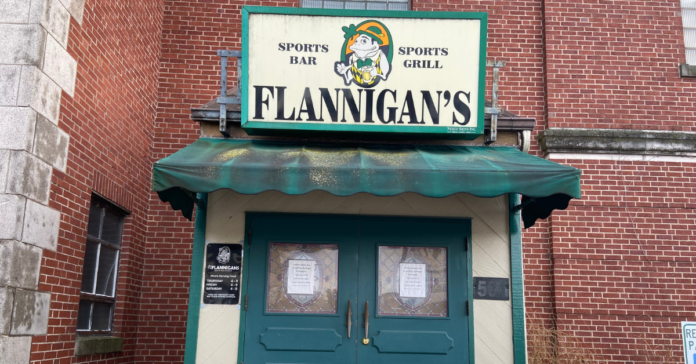 Flannigan's Sports Bar & Grill, connected to Iowa River Power in Coralville, is no longer in business.
"We have decided to close Flannigan's," a message on Flanigan's website says. "We thank everyone for their patronage over the years. The Iowa River Power restaurant does remain open and viable."
A sign on the restaurant's front door points to ongoing worker shortages as a primary factor for deciding to close.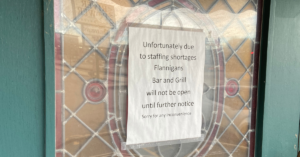 "Unfortunately due to staffing shortages Flannigan's Bar and Grill will not be open until further notice," the sign said.
Temporary hours are listed on Iowa River Power's website due to staffing shortages.
Flannigan's owners were unable to be reached for comment.
In Cedar Rapids, all Vivian's Soul Food locations closed this week. Owner Briana Smallwood said her average employee crew size was half the size compared to before the pandemic, in a CBJ interview from September 2021.