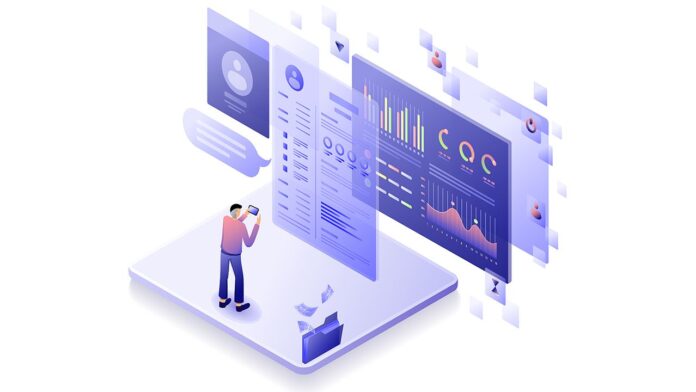 You may have heard that we are considered a "medium market" for our local media. Here's what that means.
In the middle
Television market size is a longstanding metric that provides a common comparison framework between areas that watch local programming. Nielsen's annual updated list of DMA (Designated Market Area) rankings tends to be the one that gets referred to when people talk about TV market sizes.
The Corridor is nestled within the Cedar Rapids/Waterloo-Cedar Falls/Iowa City/Dubuque market, which Nielsen ranks #92 for 2021, with 357,480 homes. For comparison, New York City ranks #1 with 7,452,620 homes and Glendive, MT, is the smallest market on the list, ranking #210 with 3,900 homes. The Des Moines/Ames market is bigger than ours, ranking #68 with 457,040 homes. The Quad Cities market of Davenport/Rock Island/Moline/Bettendorf is below us at #103 with 259,590 homes.
Here's the thing — we're a medium-sized market in TV market terms. Still, the collective fit and feel of the stations in our market is quite different compared to stations in similar-sized markets with a dominant population base in a single city. Take Syracuse, New York, and Shreveport, Louisiana, for example. They rank #87 and #86, respectively, but the news stations in Syracuse and Shreveport cover Syracuse and Shreveport.
Our stations, on the other hand, scramble to cover all the cities in our hyphenated market. If you bop around from newscast to newscast, you'll see that KWWL tends to prioritize Waterloo because that's where they're located. Likewise, KCRG and KGAN do a better job covering Cedar Rapids. Stations have so-called bureaus in the market's other designated cities and battle to land scoops in them, but for the most part, each station covers well what they cover well, and viewers in those cities know it.
Radio
In 2013, Nielsen bought Arbitron Inc., the gold standard for measuring radio audiences. Radio markets have always been smaller than TV markets due to stricter FCC power restrictions. Nielsen ranks the Cedar Rapids radio market as #200 with an age 12 and older listening population of 194,000. Although there's plenty of overlap with the Cedar Rapids market, Waterloo and Cedar Falls combine as their radio market, which ranks #230 with 132,800 12+ listeners. Des Moines ranks #71 with 755,400 12+ listeners. The Quad Cities market ranks #155 with 308,100 12+ listeners.
Print
Print dailies in the Corridor continue to shrink by traditional print metrics of note, whether circulation, ad sales or the number of pages. When it comes to comparing newspapers to each other across the country, dailies tend to boast circulations proportional to the main cities they cover, rather than any kind of metro area of multiple cities that might compare to hyphenated TV and radio markets. This is why cities in the hyphenated TV market groupings can be somewhat of an apples-to-oranges comparison if you're just looking at different cities' daily papers and their circulation bases. Newspapers are increasingly cagey about making their circulation sizes public as they continue to shrink, but consider that coveredpress.com states that the Gazette's daily circulation is 32k+. Shreveport is a similar-sized TV market but without any 'slash cities' in it … which is why the Shreveport Times' daily circulation of 139k+ seems so large.
Few things in the media world are harder to track accurately than the overall rankings of daily newspapers by circulation size. Still, The Des Moines Register is the only Iowa newspaper that has made any top 100 lists in the recent past, ranking anywhere from the 80s to the 100s, depending on the source.
Changes
Talk to any agency that buys media placements in our market, and they'll tell you that the long-running, format-specific audience measurement metrics of viewers, listeners and readers are all giving way to the almighty digital metric that makes it easy to buy and sell online ads: CPM (cost per thousand impressions).
So, Nielsen's decline as the be-all and end-all of ratings services for measuring television audiences in U.S. markets is no secret. In fact, KCRG only subscribes to ComScore these days, while KWWL and KGAN subscribe to both Nielsen and ComScore.
Let's just hope a digital metric never defines the size of the Corridor's media market.
Joe Coffey has 20 years of experience as a journalist, educator and marketer in the Corridor.