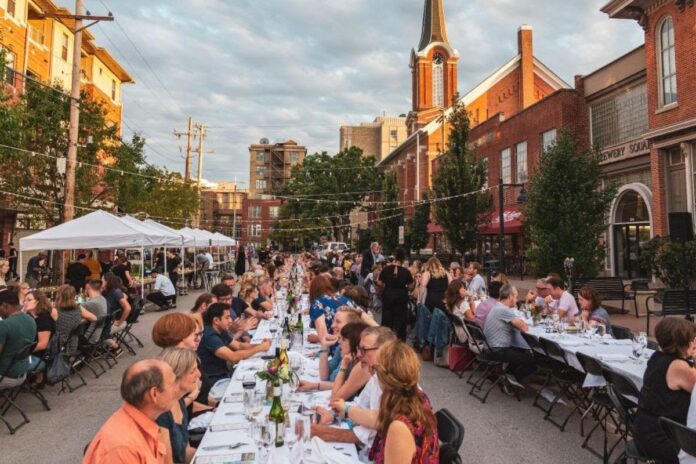 The Farm to Street Dinner, hosted by the city of Iowa City in partnership with the Iowa City Downtown District and Johnson County, is returning to the Northside for its sixth year on Aug. 18.  
This event aims to raise money for local food initiatives while showcasing the culinary creativity of Downtown District restaurants and the agricultural diversity of community farmers, with 100% of the proceeds going to local food initiatives.
The mission of the Farm to Street Dinner is to bring together members of Iowa City's diverse, vibrant community to share a table, story and a meal, while supporting the local food system.
Chefs and restaurants from downtown are invited to compete for participation in this event by submitting an application for up to two "small plate" sized dishes to be served. From these applications, the committee will choose one appetizer, three small plates, one main dish and a dessert option that will be arranged into the evening's menu. Participating restaurants will receive a stipend to help cover the cost of their dish. The deadline to apply is May 17.
Each year, the revenue from the Farm to Street Dinner is awarded to an area organization that is working to enhance the local food system. Organizations interested in applying to be the beneficiary of the 2022 dinner should review the application here. The selected beneficiary can receive up to $8,000. The deadline to apply is April 2.