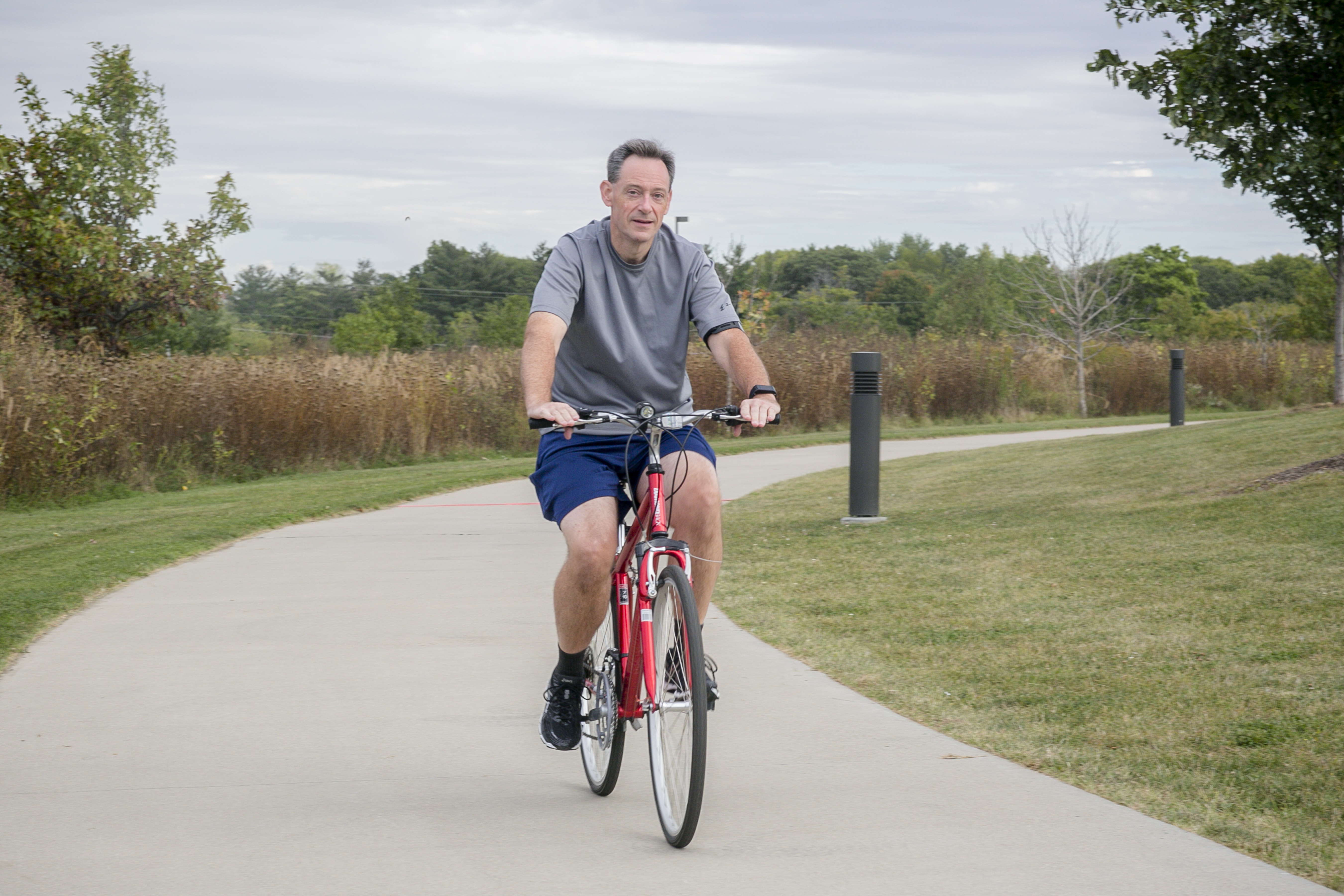 Marion City Manager Lon Pluckhahn, 48, was about to kick off a health initiative several years ago when he realized how important it was to lead by example. Overweight as a youngster, he had become fit in college as he regularly worked out playing racquetball with a roommate on the hockey team. But over the years, his weight crept up on him, peaking at 336 pounds on his 5-foot 11-inch frame.
"There were a couple different reasons why I started," he said of his weight-loss journey. His blood work showed "the first step" toward diabetes and he was having difficulty keeping up with his young children, now ages 13, 11 and 10. "It shouldn't be hard to stand up from a kneeling position," he said. "That's not a good sign." Additionally, Marion was seeking to participate in the Blue Zones Project, which promotes healthy lifestyles.
Tactics:
Mr. Pluckhahn enrolled in the Ideal Protein program through MercyCare Community Physicians. The medically-developed method targets fat loss while supporting lean body mass, with the help of a weight loss coach.
Routine:
Mr. Pluckhahn runs 35-42 miles per week, including trails and other routes outdoors and on his treadmill at home. He added 10-12 miles of weekly cycling – two days per week – when training for the Quad Cities Marathon and also does resistance band training at home. He used a Fitbit for years, and recently switched to a Garmin activity tracker, which not only tracks his heart rate and activity level, but monitors his sleep at night, an important feature, as he has sleep apnea, a condition that has improved since he lost weight.
After getting his children off to school, Mr. Pluckhahn is typically to work by 8 a.m., so he works out at night, which can be late, depending on various meetings he attends. He weighs himself every Wednesday morning to keep tabs on any fluctuations and prepares most of the family dinners. His wife, Cathy, and children are vegetarians, so ingredients are heavy on fruits, grains and vegetables.
Results:
He managed to lose 142 pounds and has kept his weight stable for several years. His blood work is now "outstanding" and he ran his first marathon in September.
Advice:
"Having a goal is important," he said. "But don't get discouraged if you have a week when you don't make weight." Goals could include a time target for a 5K or other event, or just finishing a race, as was his aim for the Quad Cities Marathon, when temperatures soared into the 90s. "It was more important for me to finish than hit some arbitrary time," he said.
He also includes small steps in his fitness efforts. "I don't look for the closest spot to park at the grocery store anymore," he said, and while he occasionally indulges in Girl Scout cookies his daughter sells or other treats, he knows how much activity is needed to offset those calories. Mr. Pluckhahn has practically eliminated soda from his diet and almost exclusively drinks water. He also chooses healthier condiments, like salsa, over processed condiments, and no longer snacks in response to stress, as he had in the past. "It was way too easy to come home after a meeting and grab a snack bar," he said. "Now, I deal with stress essentially with exercise. How can I turn this into healthy behaviors, rather than unhealthy behaviors."