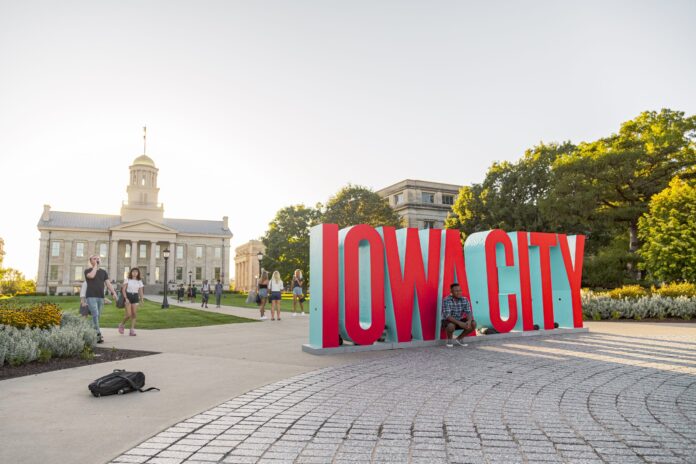 Two more events and projects have been awarded funds via the Iowa City Tourism Grant program. The Iowa City Downtown District Winter Night Lights project and EntreFest will receive funding, according to a news release sent by Think Iowa City.
"We are excited to experience the light installation the Iowa City Downtown District has planned for the month of February," said Nick Pfeiffer, Vice President of Public Affairs at Think Iowa City, in the release. "The Winter Night Lights is a month-long attraction that will activate visitors in the winter, which historically is a lull for travelers."
EntreFest returns to Iowa City June 8-9, 2023. The two-day conference celebrates the spirit of entrepreneurship and innovation where professionals at every level come together, share ideas, and applaud their successes. Approximately 500 attendees from across the Midwest are expected to attend. As an already established event, EntreFest was eligible for, and received, a reimbursement grant of up to $5,000.
ICDD's Winter Night Lights is not simply a one-time event. The majority of the funding this year will provide the infrastructure for winter lighting displays for years to come. As a new project, it received a reimbursement grant of up to $30,000.
According to the release, the Iowa City Tourism Grant Program funds projects and events that spur visitor spending in the City of Iowa City. The application is open to both nonprofits and for-profit entities. The applicants are not required to reside in the City of Iowa City, but any events or programing requesting funding must take place within the city limits to be eligible.
Up to $30,000 is available for new events or initiatives and up to $5,000 is available for existing events or initiatives. The funds are for specific reimbursable expenses which can include marketing, promotion, and infrastructure. The grant may fund up to a 50% of qualified expenses.
"The travel and tourism industry was obviously one of the most greatly affected sectors by the pandemic," said Josh Schamberger, President of Think Iowa City, the Iowa City/Coralville Area Convention & Visitors Bureau, in the release. "This is a great use of ARPA funds to spur new economic activity by visitors to Iowa City."
The City of Iowa City contracted with Think Iowa City to administer a tourism and visitor recovery grant program to spur visitor and economic activity in Iowa City. The program is funded through the State and Local Fiscal Recovery Fund as part of the American Rescue Plan Act (ARPA). The contract agreement was approved by the Iowa City City Council in June, making $125,000 available by the end of 2026.
The application is available at ThinkIowaCity.com/IowaCityTourismGrant. Applications are reviewed on a monthly basis. Funds are available until 2026 or until exhausted, whichever comes first.