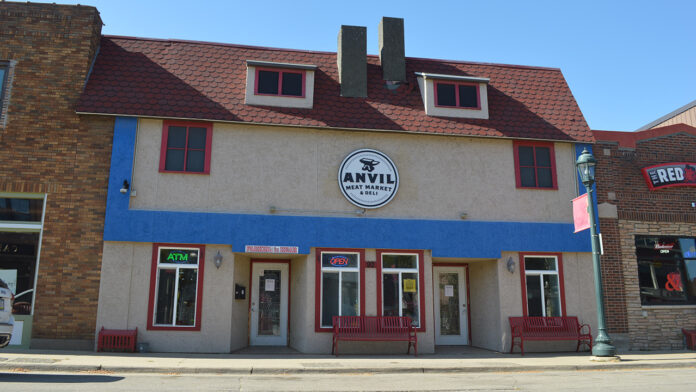 The legacy of a Czech Village meat market isn't lost on Steven Prochaska, who is closing shop on the last remaining one.
His great-grandfather, Jerry Prochaska, a Czech immigrant to the United States in the early 1900s when he was just a toddler, eventually worked at Polehna's Meat Market, an iconic Czech Village business started by brothers Martin and Andrew Polehna in 1931. Other butcher shops had operated there since the 1920s.
As the owner of Anvil Meat Market & Deli, 92 16th Ave. SW, Prochaska has carried on that tradition, next door to the building where his great-grandfather worked as a butcher.
But as much as he appreciates the history, Mr. Prochaska had to look at the bottom line and decided the last day for Anvil would be Sept. 30.
"Businesses close because they aren't making money, and that's the reason," he said during an interview during one of the last remaining days at Anvil.
Prochaska attributed part of the decline to the volatility of meat prices and delivery services that take a "hefty chunk" of the profit margin for restaurants, along with an employee shortage.
"You can't run this shop with three people," he said. "It's not feasible."
Timing wasn't on his side, either. After successfully opening The Sausage Foundry in NewBo City Market, 1100 Third St. SE in 2015, Prochaska ventured across the river to open Anvil in May 2020, as the early days of the coronavirus pandemic kept many customers at home.
Just months later, in August 2020, the business lost nearly everything when a hurricane-strength derecho windstorm pummeled Cedar Rapids, leaving much of the city without power for days on end.
Because it was a new business, Mr. Prochaska said, Anvil didn't qualify for funding through recovery programs that others received.
Still, he tried adjusting hours, changing his menu and doing what he could to keep Anvil alive.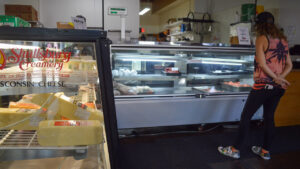 Sandwiches, like the Italian subs, and meats such as house-made pastrami, Czech wieners, and bacon, were popular with customers, but in the end, it wasn't enough.
Customers were quick to snatch up Anvil's meats this week, with special price mark-downs. Plans are underway to close The Sausage Foundry in NewBo on Oct. 31, as the businesses are intertwined.
Polehna's, next door prior to that time at 96 16th Ave. SW was among the casualties of unprecedented flooding in 2008, one of the last remnants of the early days of "the Avenue," when several meat markets, bakeries and grocery stores operated in what would become Czech Village.
As many customers on social media lament the end of another local small business, Mr. Prochaska is also saddened by the closing.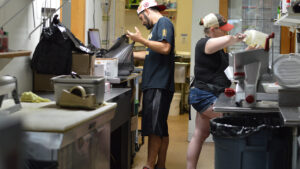 "I'll miss the employees the most," he said. "These are really good, hard-working people, and you can't do it without them."
More at HomegrownIowan.com